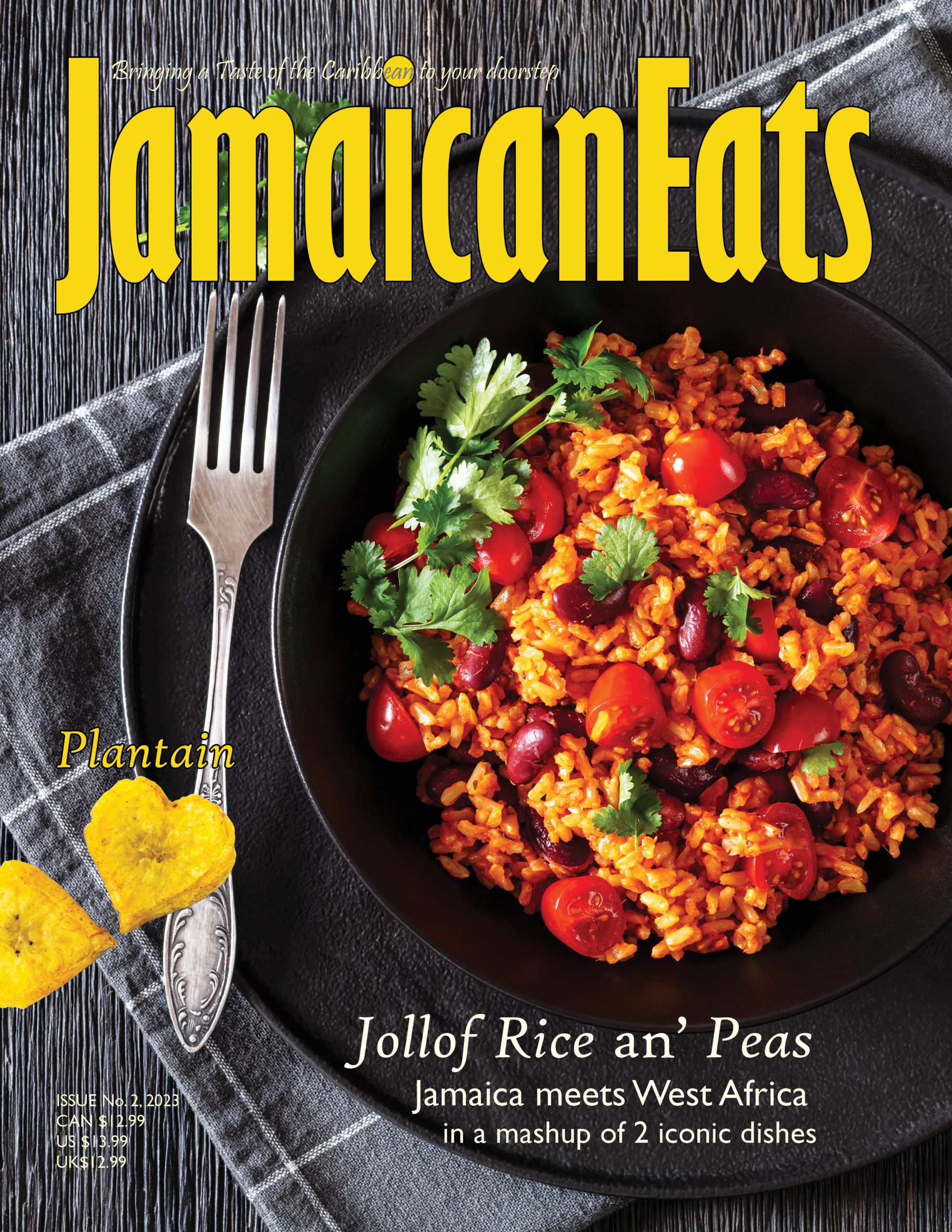 Issue #2, 2023
US $13.99/Can. & Carib. $12.99 / UK $12.99
Jerk Chicken Curry…Say What?!!!
And just wait 'til you see what else we've got for you in this new issue of JamaicanEats.
Stories like:
– He was 10, when he started growing callaloo on his parent's roof top. They mocked him, but he kept on planting. Meet the young farmer raising the roof on Jamaican agriculture.
– Plus recipes like Jerk Chicken Curry (!!!) and Jollof Rice and Peas (a merger of Jamaica and West Africa).
Trust us, you don't to miss a drop of this new issue (including the Pineapple Wine).
Canadian (only) subscribers, can also pay in CAD$ via interac money transfer…CAD$39.99 for a subscription or CAD$14 for a single copy to email caribbeanfoodguide@gmail.com. AND remember to send your mailing address to caribbeanfoodguide@gmail.com.
U S

$

13.99

Canada Caribe

$

12.99

U K And Other Countries

$

12.99
Additional Information
| | |
| --- | --- |
| Current Year | Canada & Caribe, U.K. and other countries, U.S., U.S./Canada/Caribbean |