Send all the love to Jamaica with CIBC Global Money Transfer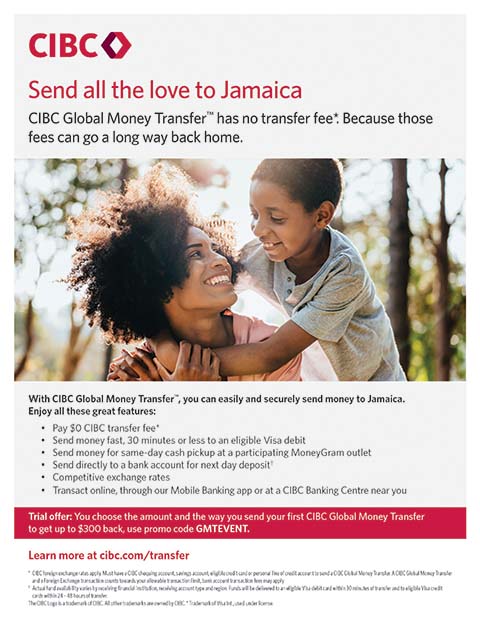 ---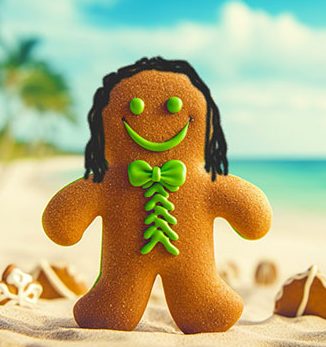 Sink your teeth into the GingerDread Mon at our Caribbean Christmas Market, Dec. 3, Toronto. (Yeah, we gave the gingerbread cookie an Irie makeover…and it's cozy and delicious with all the feels of the Caribbean…warming sensation of nutmeg, cinnamon, cloves, ginger! Get Info and Register HERE. Sign Up. Show Up. AND (you could) Win Fabulous Prizes.
______________
NEW ISSUE ALERT!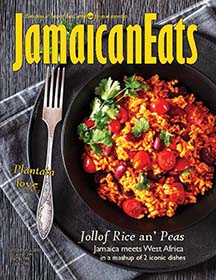 ISSUE 2, 2023 is lit. CLICK HERE to Grab Your Copy or to Subscribe.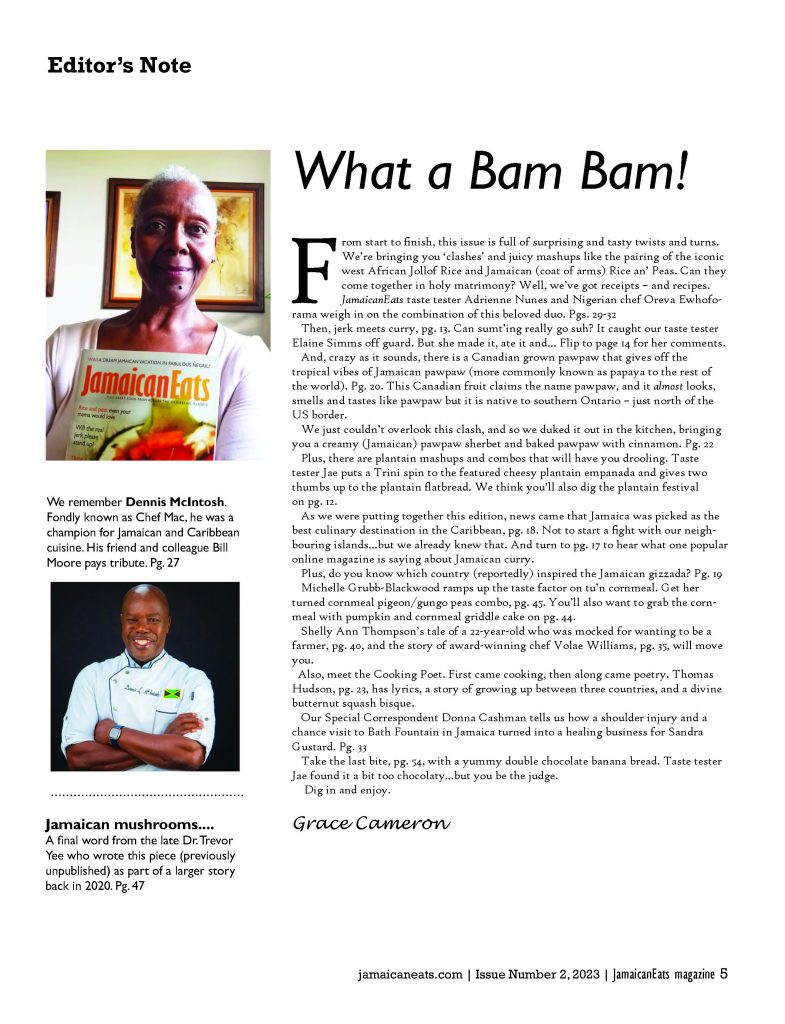 Below Covers of Issue 2, 2023 and Issue 1, 2023
---
S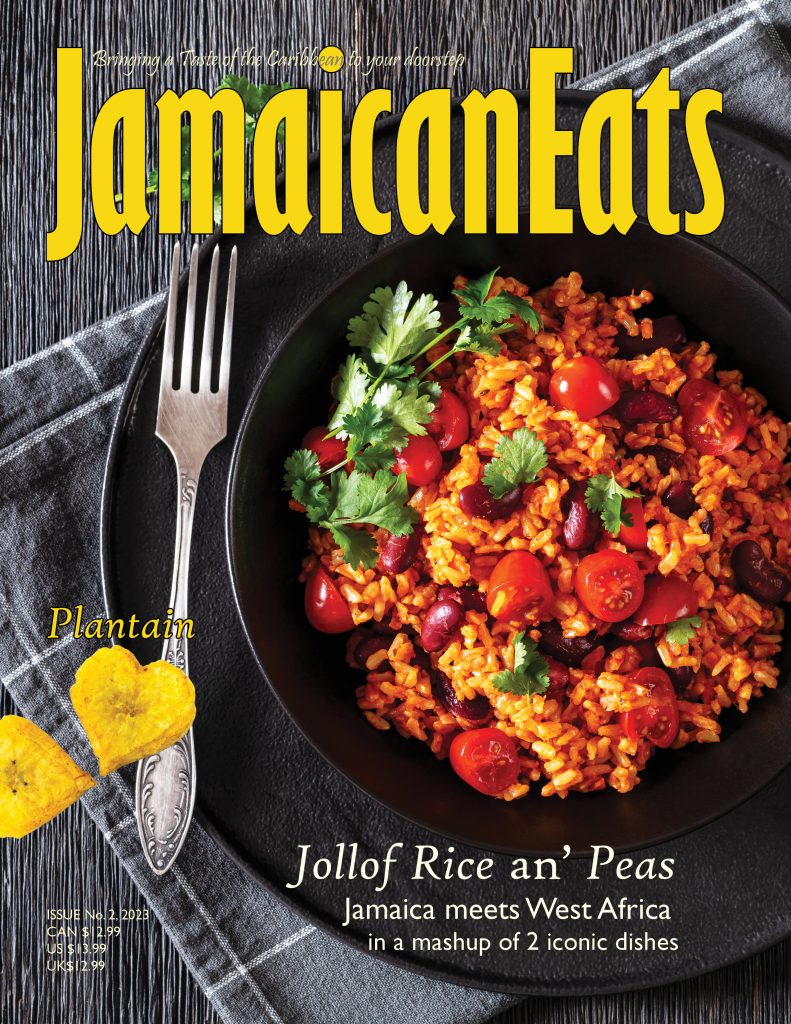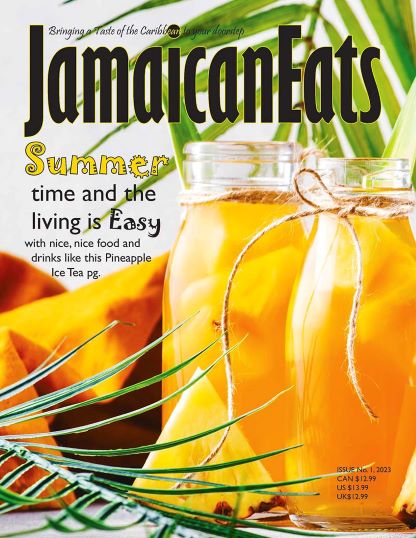 ---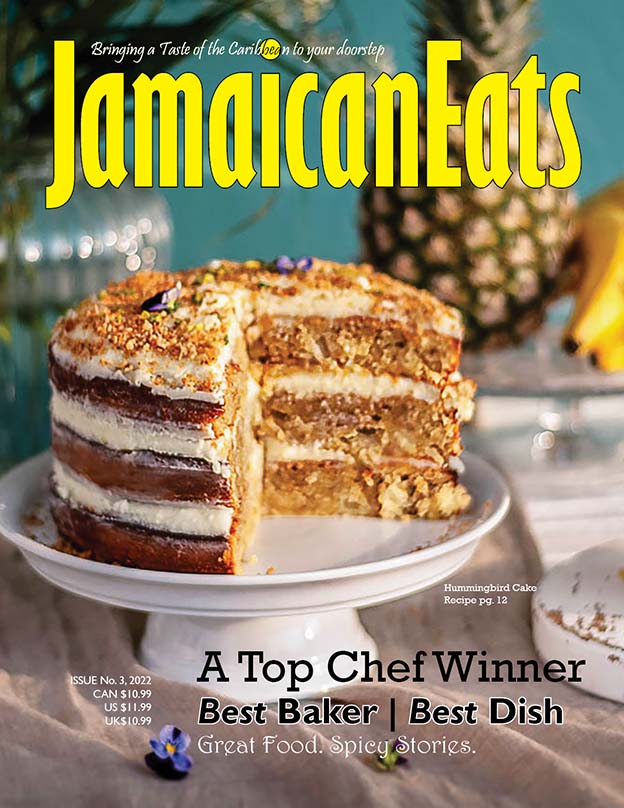 TOP CHEF Jamaicans!!! Meet TOP CHEF CANADA winner Tre Sanderson; BEST BAKER winner (2 years in a row) Noel Cunningham; AND Chef Irie whose Spicy Jerk Pork with Tamarind Sauce won TOP DISH at the Food Network South Beach Wine and Food Festival in Florida. (Grab their recipes)
PLUS Canadian-Jamaican filmmaker describes his first bite into Coco Bread. MIND BLOWN!
AND Guess what Jamaica's first prime minister and national hero Sir Alexander Bustamante used to pair with ackee. (No, it wasn't saltfish)
Everybody loves a comeback story, and chef Nigel Spence tells his of fighting back after being stricken by the COVID virus AND a fire AND pandemic restrictions to his New York restaurant.
GRAB YOUR COPY or SUBSCRIBE HERE!
---
10 REASONS WHY JAMAICANS RUN SO FAST COOKBOOK
Secrets spilled!!! Through stories and recipes, we're spilling the beans on why Jamaicans run so fast in this keepsake cookbook. ON SALE NOW! 10 Reasons Why Jamaicans Run So Fast. Get it here.
PLUS: Hop over to www.dontworry-eathappy. com to Get your 10 Reasons Why Jamaicans Run So Fast T-Shirt, Hoodies & Don't Worry Eat Patty T-Shirts, Hoodies and Bags.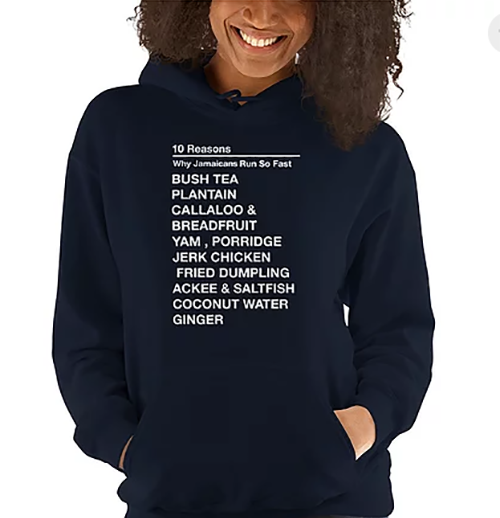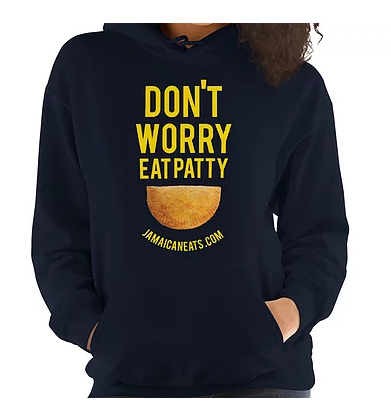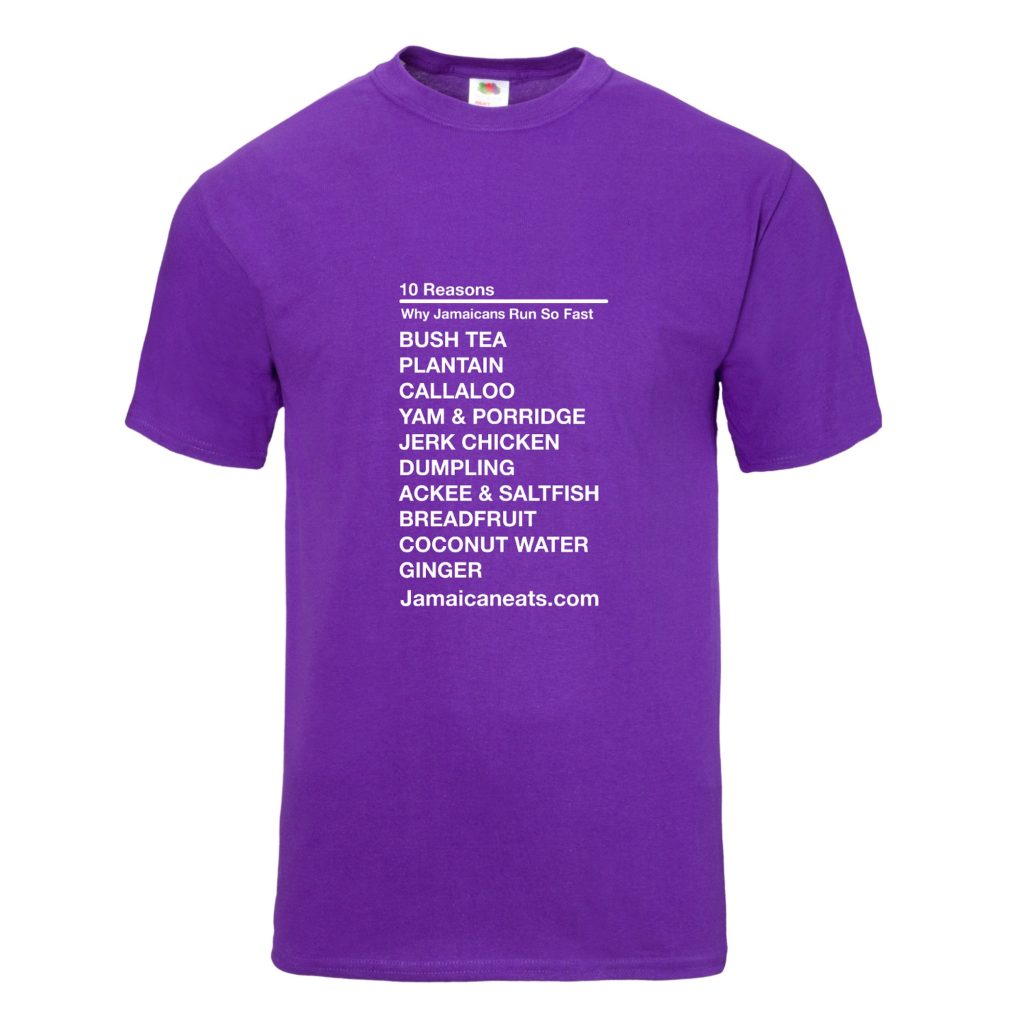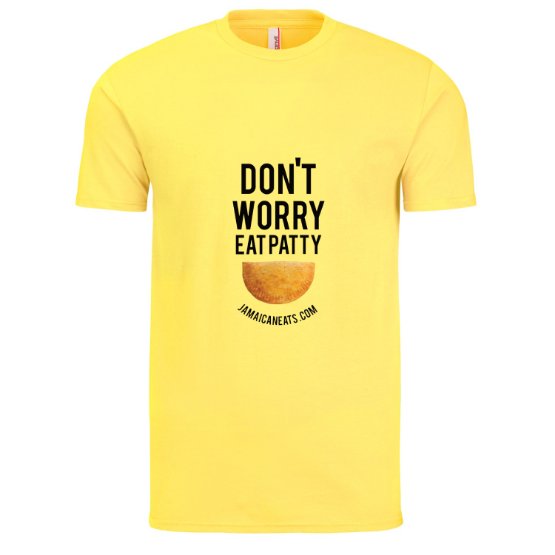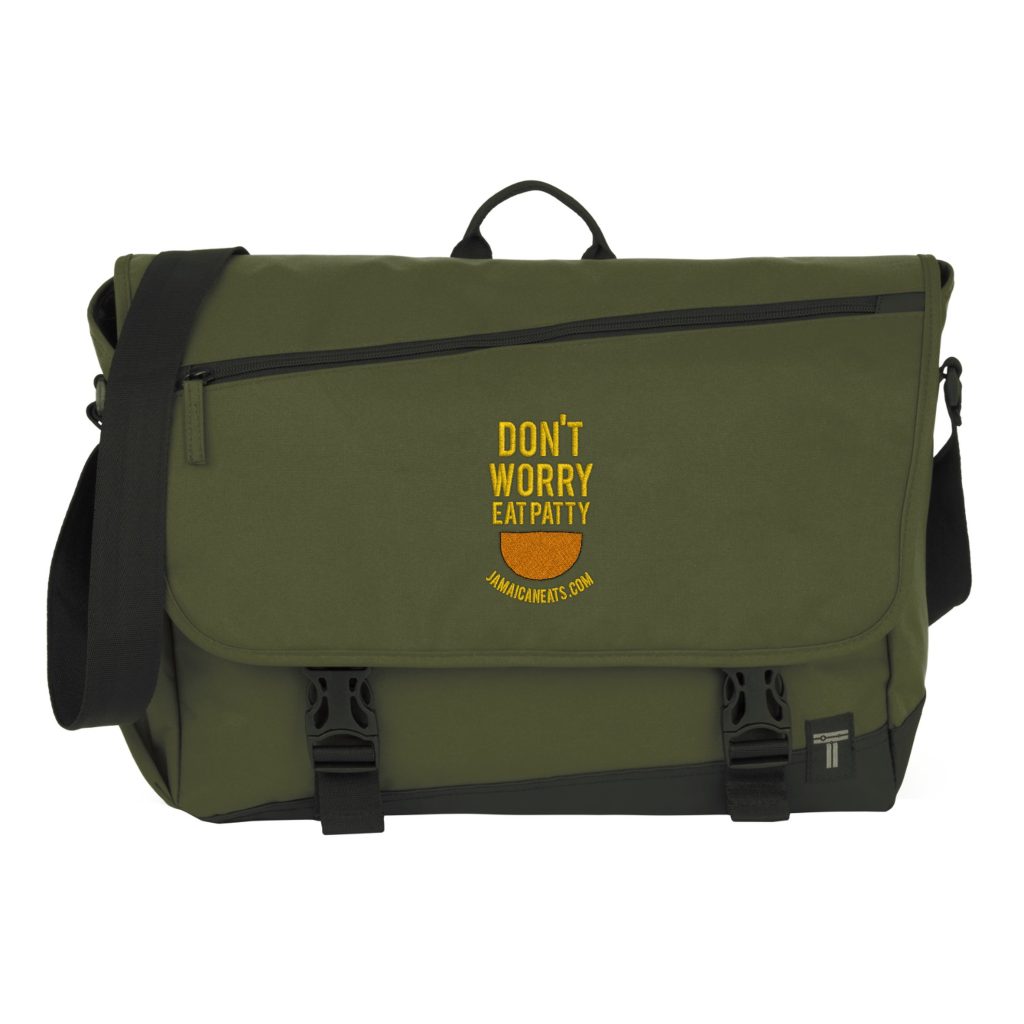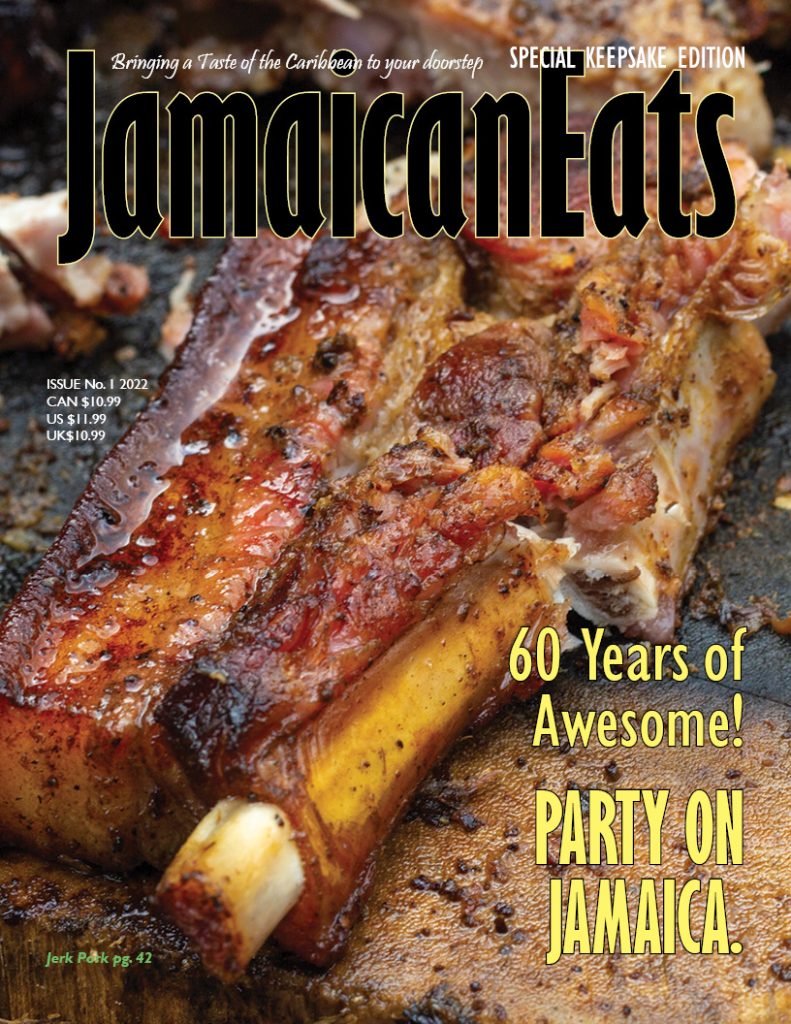 ISSUE 1, 2022 AND It's a Party in the Pages for Jamaica 60!!!
Wi ol', but we nuh col' (We're old, but we're not cold). Enjoy the Food. Feel the Vibes. GRAB YOUR COPY HERE!  (Issue 1, 2022)
---
Issue 3, 2021 is ABSOLUTELY SCANDALOUS!
Packed with WICKED EATS like Pina Colada (cookies); Guinness-Braised Oxtail; Deep Fried Oreo and Sweet Potato Cornbread, you'll be tempted to lick the pages!!! GRAB YOUR COPY HERE!  (Issue 3, 2021)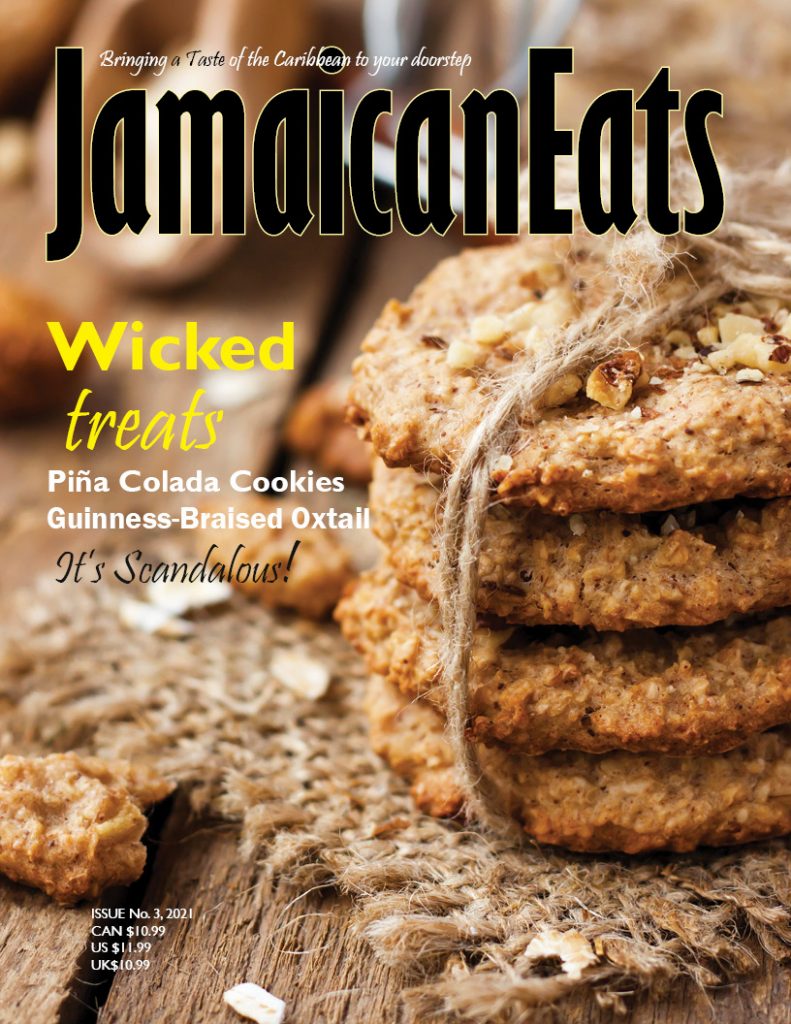 ---
ISSUE 2, 2021 Charcuterie Boards are a thing, and we are jumping on this band wagon with Jamaican-inspired party platters piled with everything from curry ackee to pickled breadfruit, Jamaican pepper shrimp and Jerk-Spiced Goat Cheese! GRAB YOUR COPY HERE!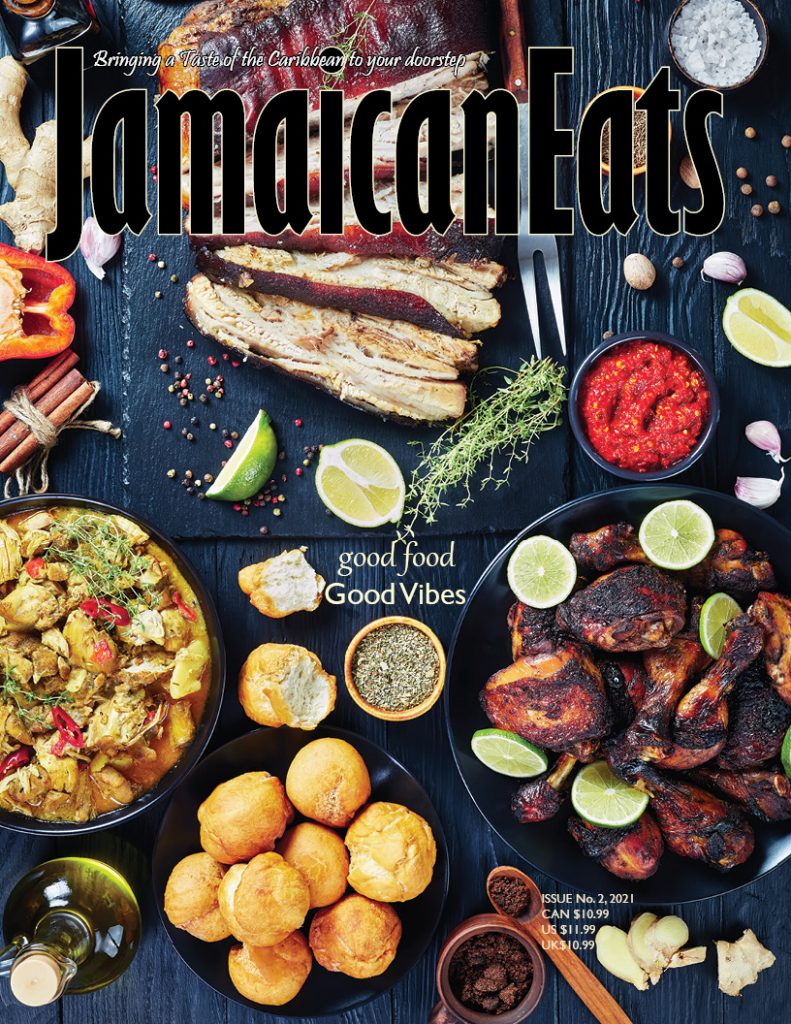 ---
Jamaican Fast Food Cookbook (spills the secrets of why Jamaicans run so fast.
+ 10 Reasons Hoodies. T-Shirts.
10 Reasons Why Jamaicans Run So Fast Hoodies & T-Shirts.
AND 10 Reasons Why…Cookbook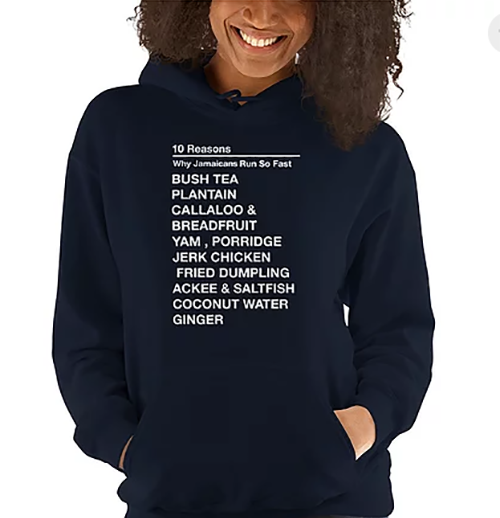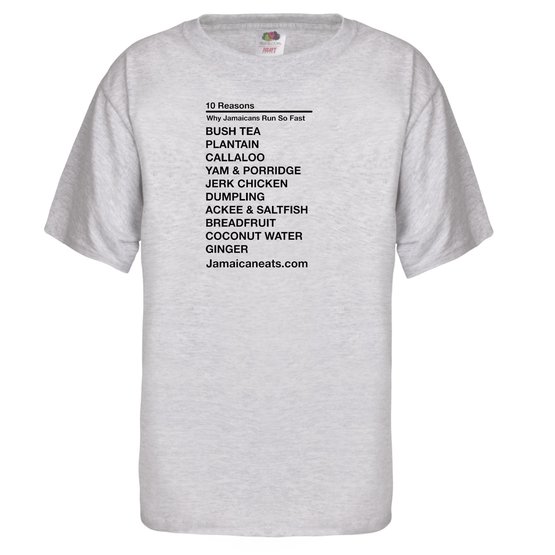 JAMAICANEATS MAGAZINE: New Issue. Sweet Moments.
Because every issue is a way to share luscious Jamaican flavours, great stories and sweet moments. No stress, no fuss. Just a whole lot of joy.
AND this issue, we're CELEBRATING 15 Years.
You'll dig stories like the 5-year-old farmer and 15 lessons from my 'country' father as well as many tasty recipes. Subscribe or Grab your copy here!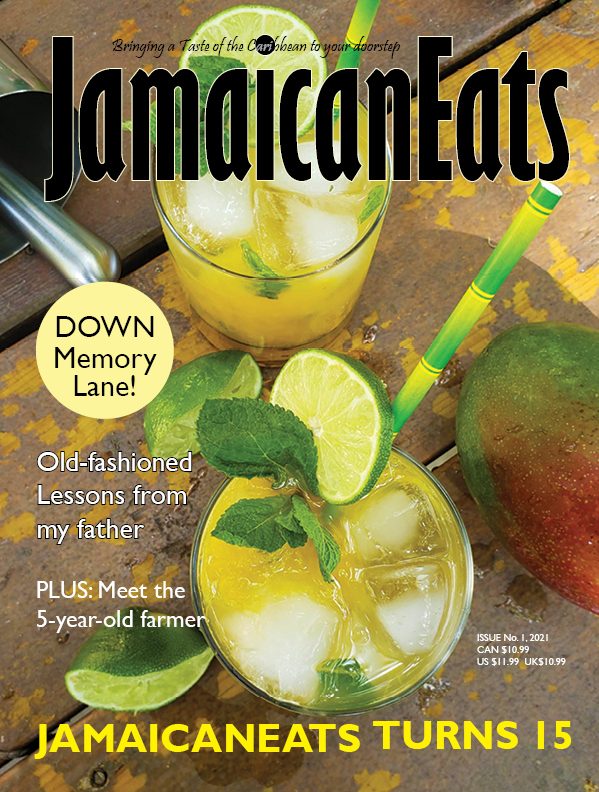 ---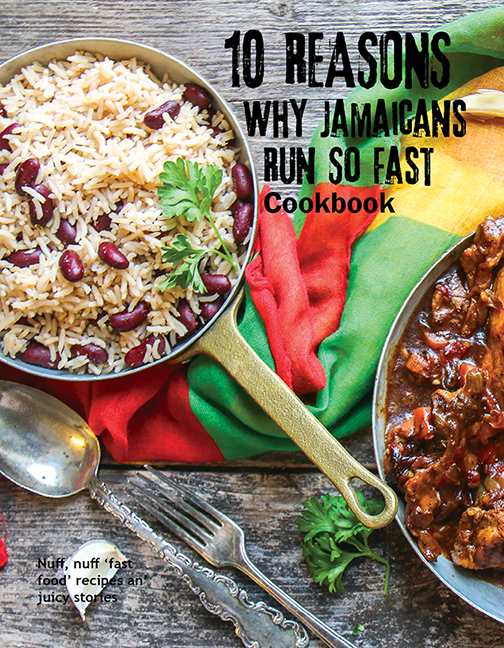 10 Reasons Why Jamaicans Run So Fast Cookbook
Shhhh! But we're spilling the beans on why Jamaicans run so fast.
From duppies (ghosts) to herbs and teas and yam and ackee, we've got it in the pages of this 200-page Keepsake book.
So, read the stories and make the recipes ahead of the Olympic Games in Tokyo, Japan, in July.  CLICK HERE to get your copy.
---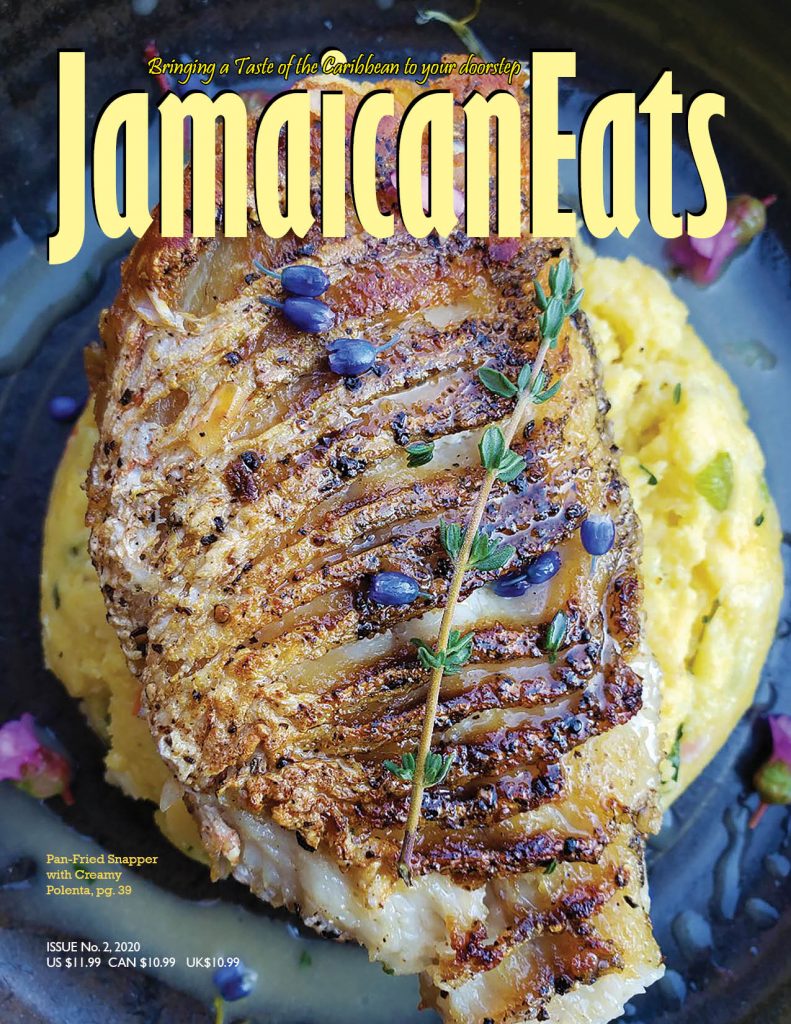 It's the Issue of Comfort & Joy!
PLUS: In this edition, we're getting to the meat of the matter. Hitting close to the bone. Scraping it right down to the marrow. We've convened a COW FOOT SUMMIT in these pages.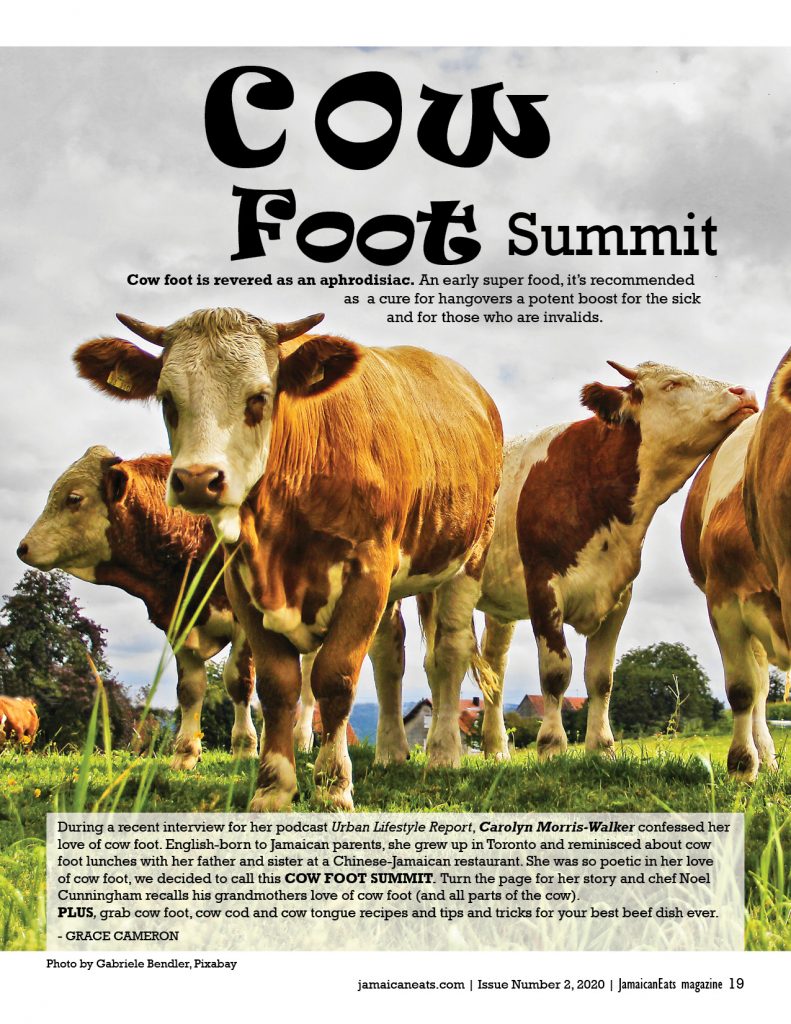 _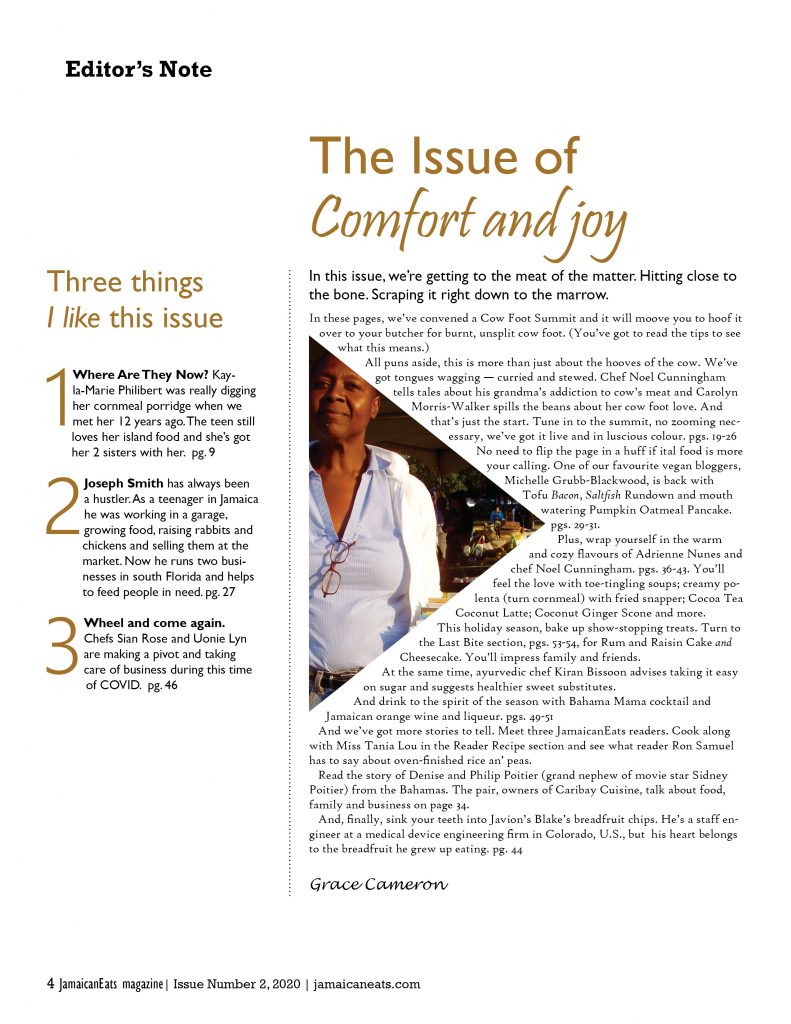 CLICK HERE TO GRAB YOUR COPY OR TO SUBSCRIBE ____________________________________________________________________________________________
N E W!
DON'T WORRY. EAT PATTY  (unisex) Hoodies. T-Shirts. Tote Bag. Sling Backpack. And 10 REASONS WHY JAMAICANS RUNS SO FAST (unisex) Hoodies. T-Shirts.
CLICK HERE for our NEW Online Store, DON'T WORRY-EAT HAPPY.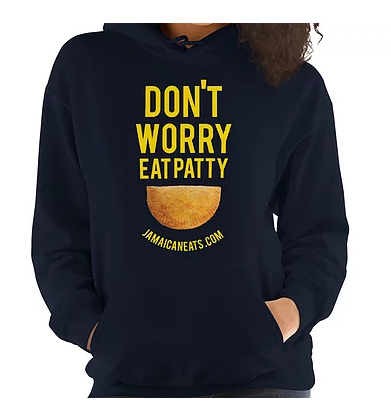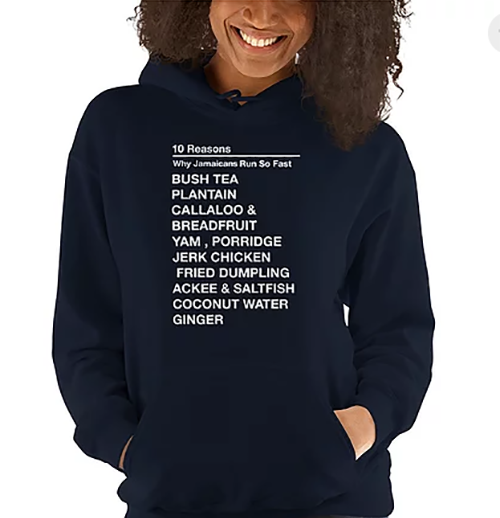 Order the 10 Reasons Why Jamaicans Run So Fast Cookbook by itself. OR CLICK HERE to get the COOKBOOK + a HOODIE and/or T-Shirt and SAVE 10 %. PLUS get FREE SHIPPING!
_______________________________________________________
If you're obsessed with Oxtail Gravy, and if you drink Pot Water, there's a reason for that.  Issue 1, 2020, JamaicanEats.
Get Your Copy or Subscribe for delicious eats & stories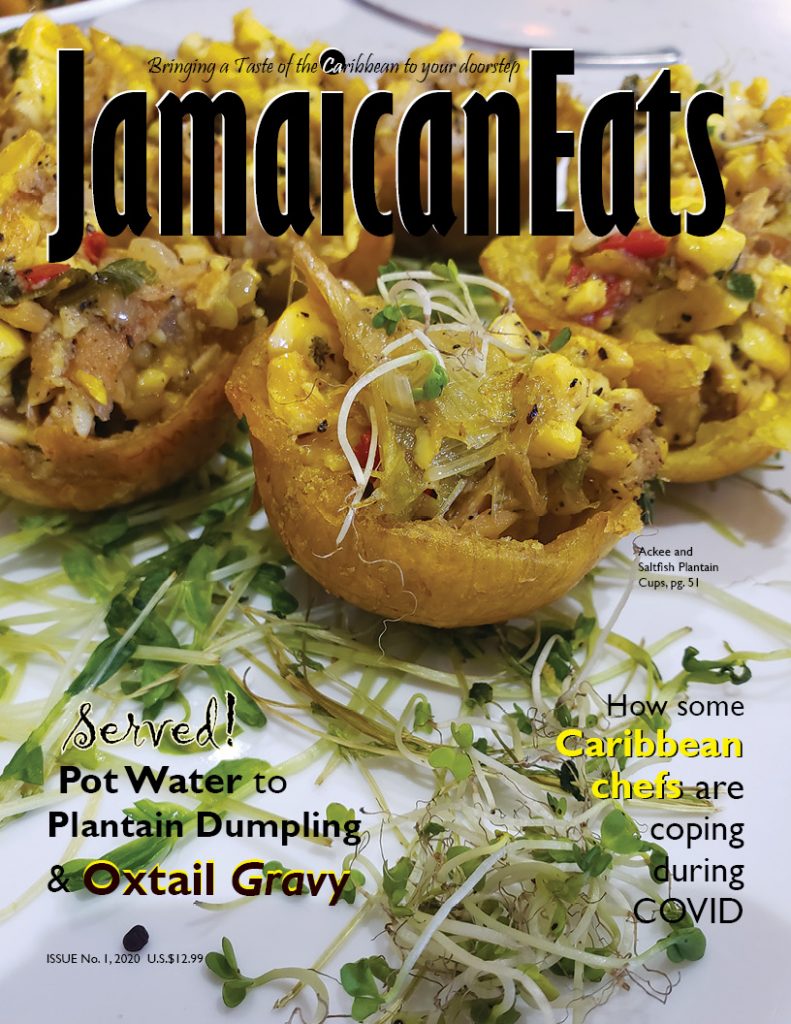 ---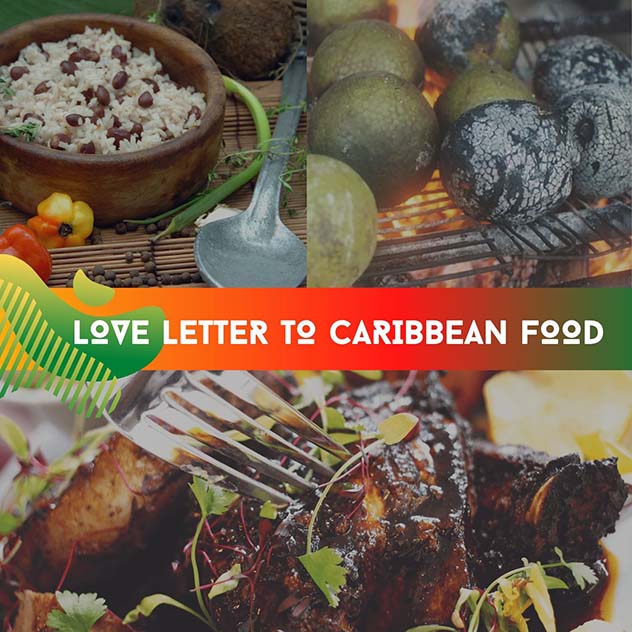 Newly launched Podcast: LOVE LETTER TO CARIBBEAN FOOD.
Listen: Google Podcast,  Spotify, Podbean. Apple Podcast and other audio platforms. #podcast #caribbeanfood #jamaicanfood
_____________________________________________________________________________
JamaicanEats magazine 2019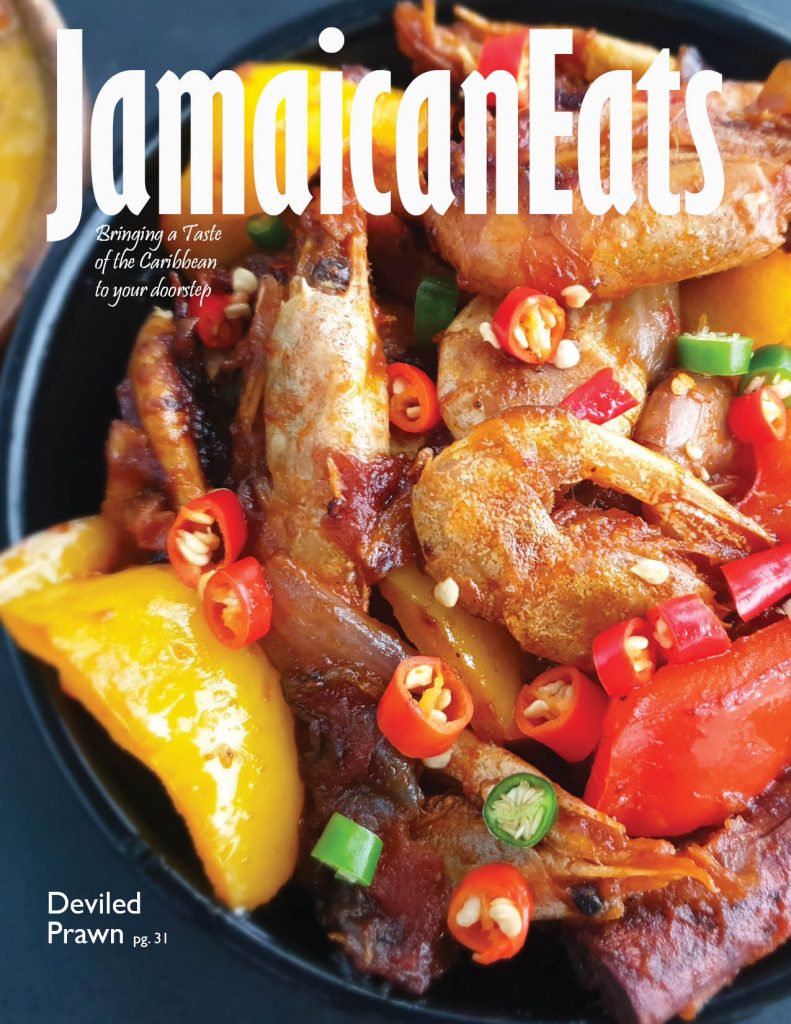 Hassane Gordon's GUNGO WINE is a bit hit. You'll want to read the story to find out why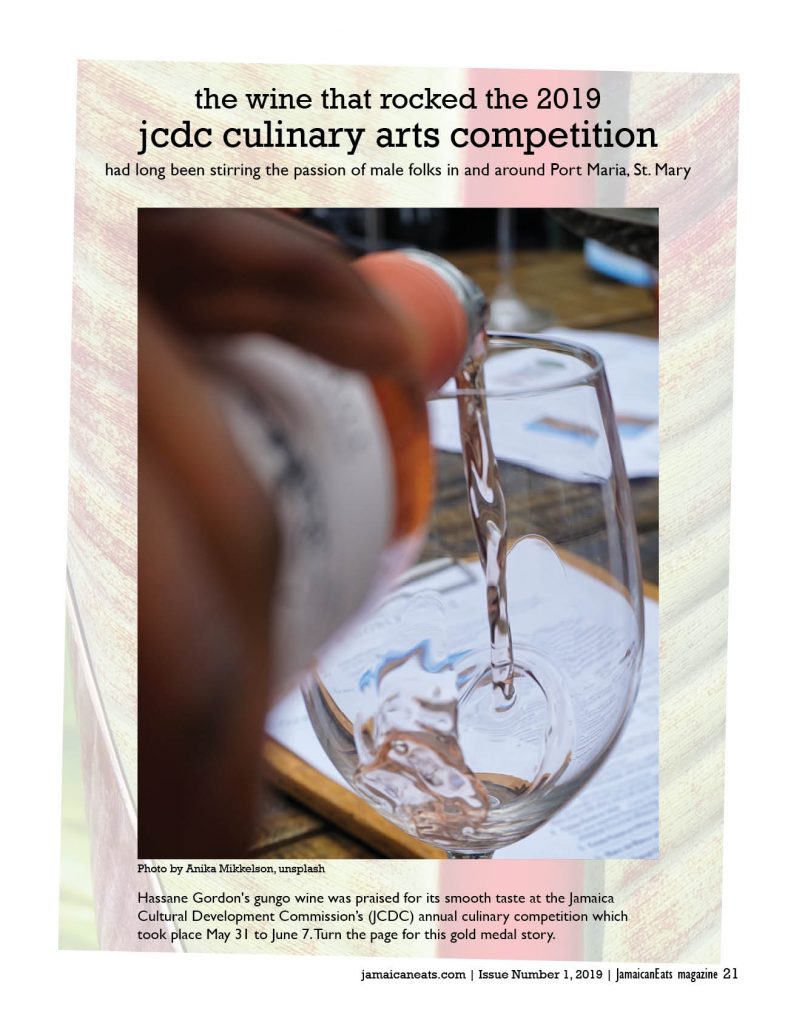 ---
Sizzling from the Caribbean. An amazing Curry Chicken 'mashup' of Guyana and Sri Lanka. PLUS, Cornmeal, Saltfish Scramble you will want to try. AND 5 Vegan Caribbean Chefs you must meet. Ensure you get the delicious details: Subscribe or get individual copies.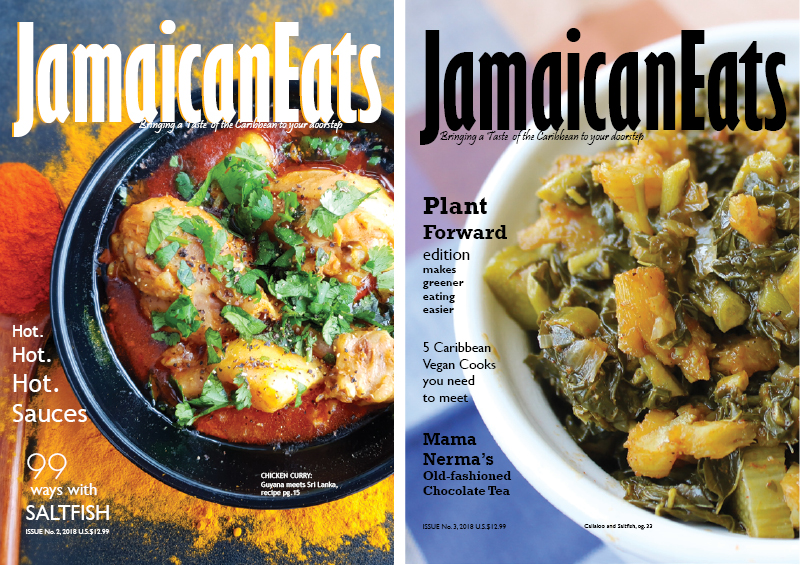 ---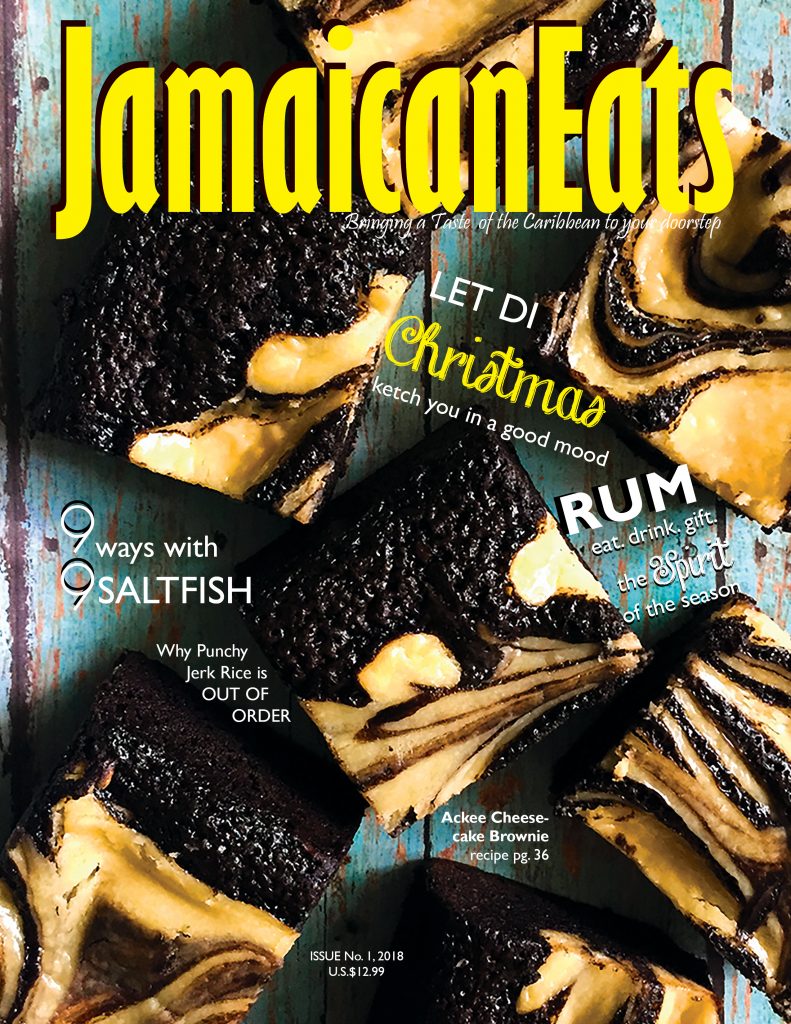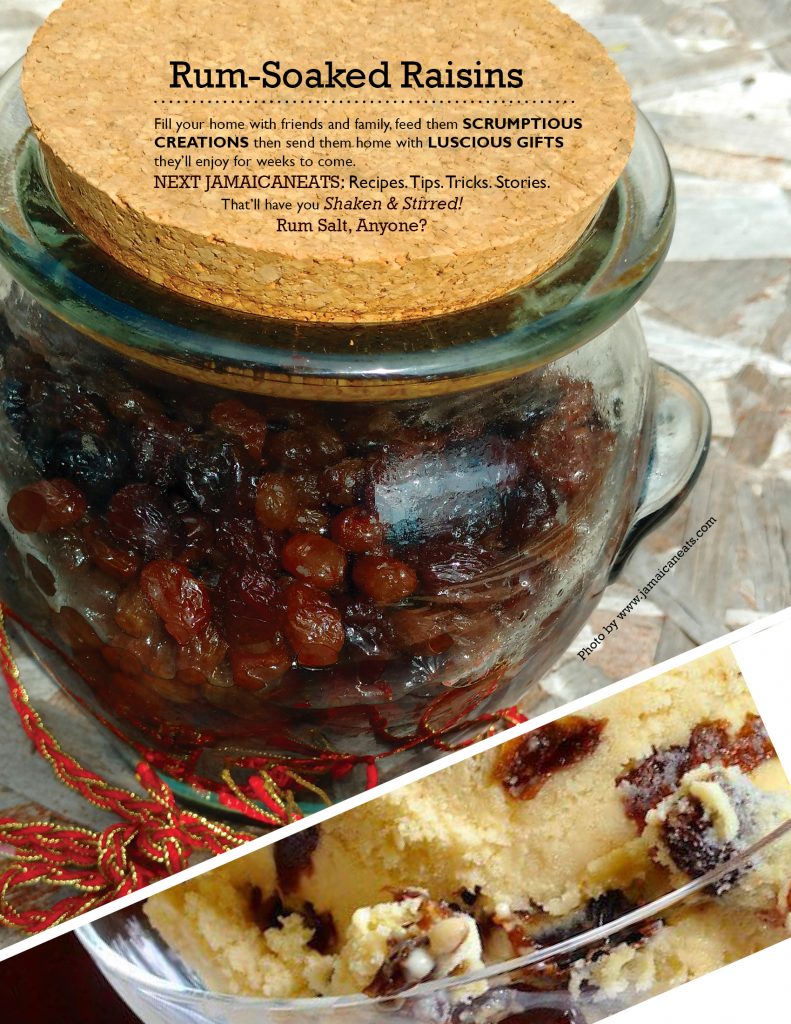 Next JamaicanEats magazine. Get Yours HERE.(Issue 1, 2018)
——————————————————————————————————————
POP-UP CARIBBEAN CHRISTMAS MARKET
SAT. DEC. 1, HAMILTON & SAT. DEC. 15, TORONTO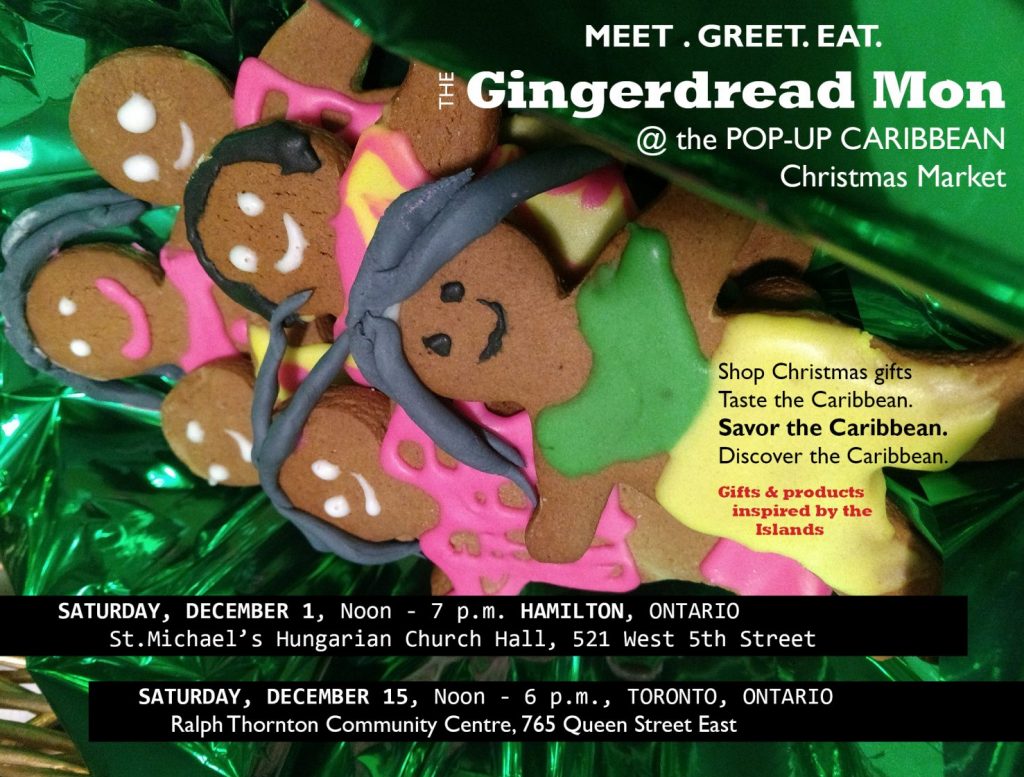 Hosted by JamaicanEats magazine/Passport to Caribbean Food
For information contact: caribbeanfoodguide@gmail.com
---
We're Making Oxtail Great Again!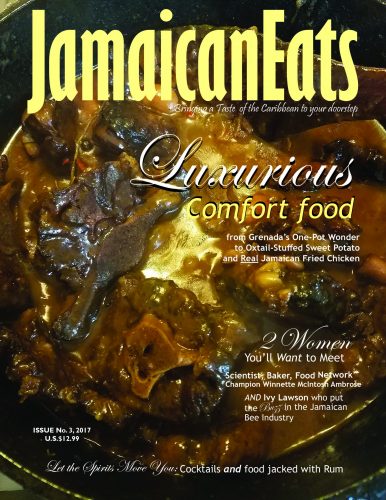 OXTAIL, the way know it and the way you don't.
+ Sweet Potato Bursting with Flavour.
3 THINGS WE LEARNED THIS ISSUE:
1: Folks in the U.K. are cutting their fingers trying to remove
avocado (pear) pits. So surgeons are calling for safety labels on
the fruit and one of the biggest retailers has taken to selling pitless avocado.
2: How to eat Fried Chicken Jamaican style.You'll never guess.
3: Caribbean food rules! Find out the dozen popular Caribbean food that
made the top 100 list of the most nutritious raw food…according to scientists.
AND Two women you'll want to meet…Food Network conqueror
Dr. Winnette McIntosh Ambrose and former engineer, now
Queen Bee, Ivy Lawson.
* Ivy Lawson will send one lucky reader (randomly selected by us) a Jar of
Ivybee's Honey & Toothpaste made from Bee Pollen.
Ensure your entry by subscribing. (Current subscribers are eligible.)
PLUS
Mad About Jamaican Boxed Fried Chicken: Stacey Hepburn-James'
story of the fried chicken that haunted her dreams.
Subscribe or Order Your copy HERE
---
Make Memories: Passport to Caribbean Food Memory Booklet.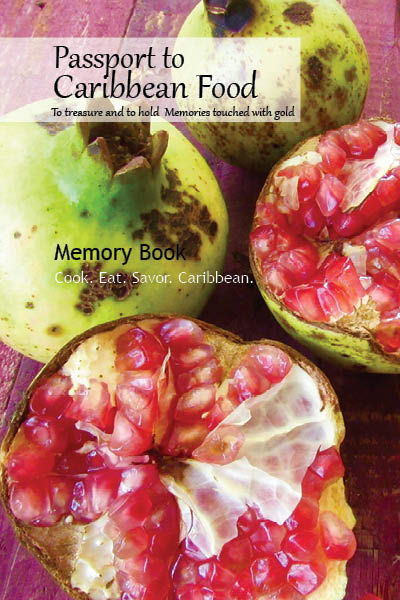 Passport to Caribbean Food. Like the Yellow Pages of Caribbean Food…
But more Delicious. Learn More or VISIT.
---
NEW! T'ings Mi Granny used to seh Greeting Cards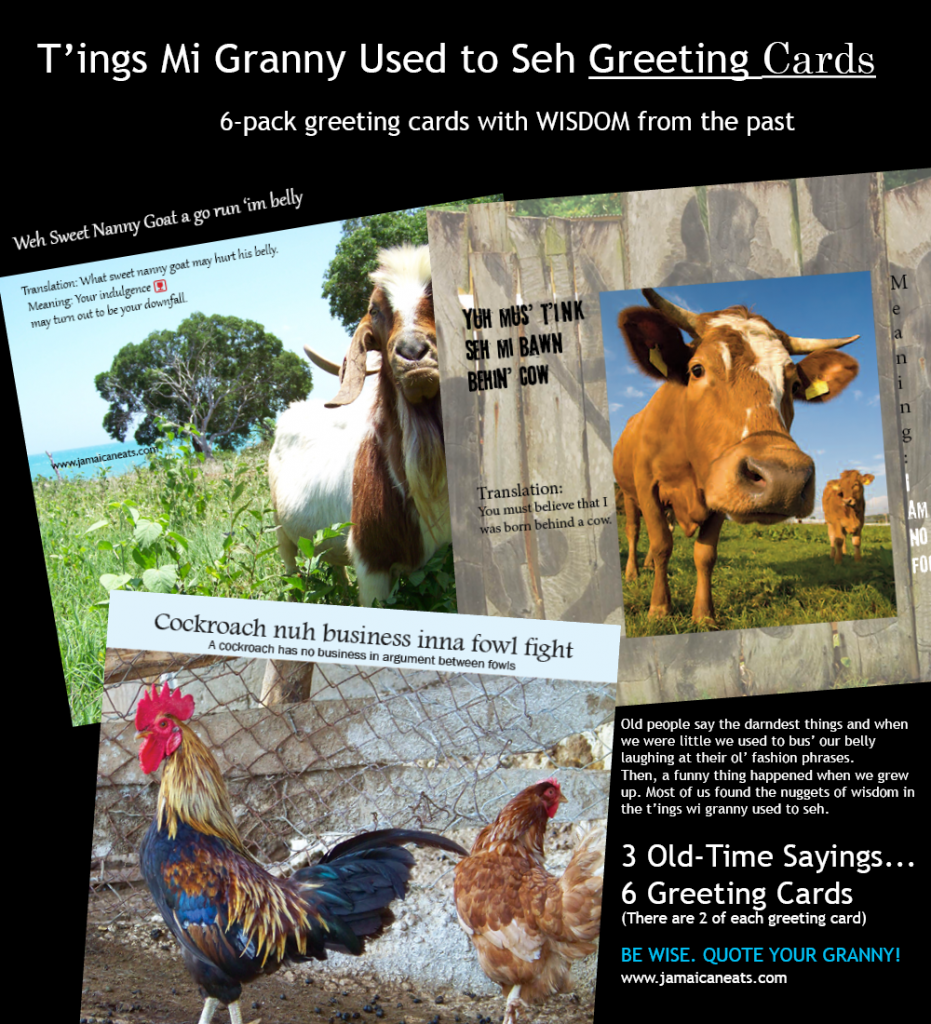 JamaicanEats 'T'ings Mi Granny Used to Seh' 6-Pack Cards
3 Greeting Cards (x2)  with Words of Wisdom
Old people say the darndest things and we used to bus' our belly
laughing at their ol' fashion phrases. Then, we grew up and found
the nuggets of wisdom in the t'ings wi granny used to seh. 
1: Yuh mus' tink seh mi bawn behin' cow.
2: Weh sweet nanny goat a go run 'im belly.
3: Cockroach nuh business inna fowl fight.
BE WISE. QUOTE YOUR GRANNY! Wisdom from the past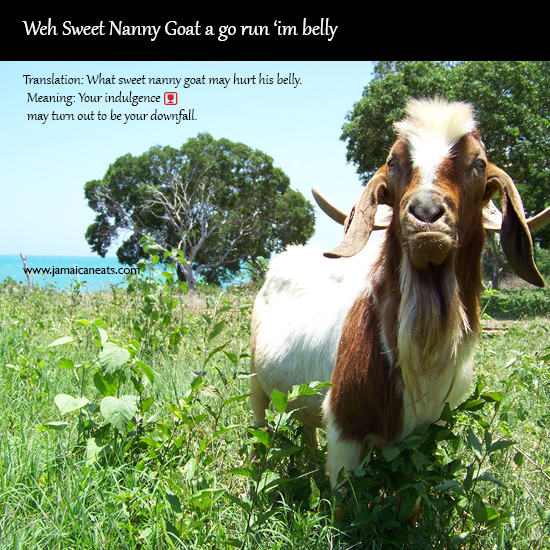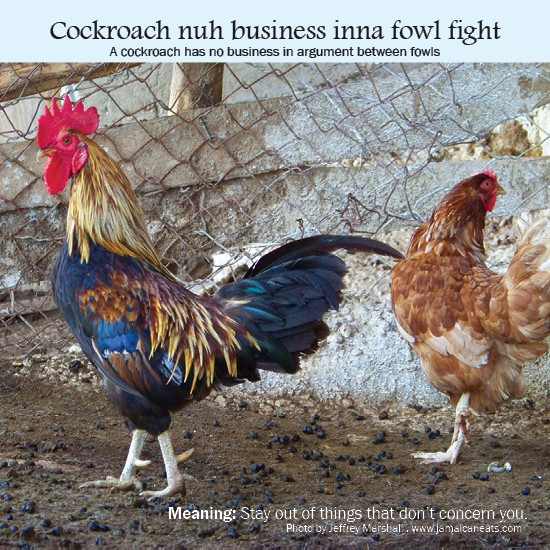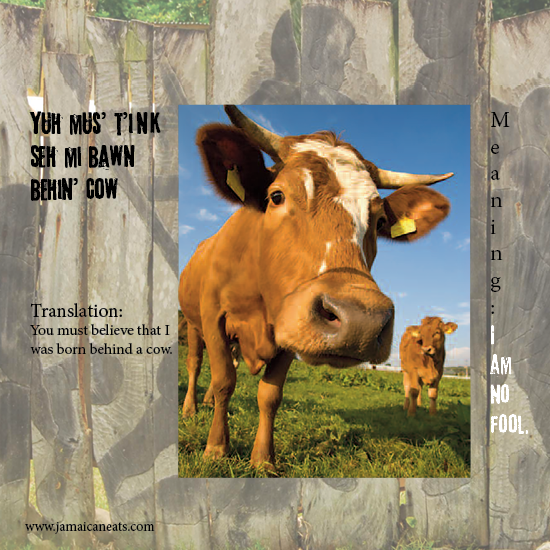 PLUS
Twelve (12) Greeting Cards you won't find anywhere else
Personalize these Beautiful, BLANK CARDS:
Use as Christmas, Greetings or Thank You cards
Or Give them as Gifts. (Minimum order 6)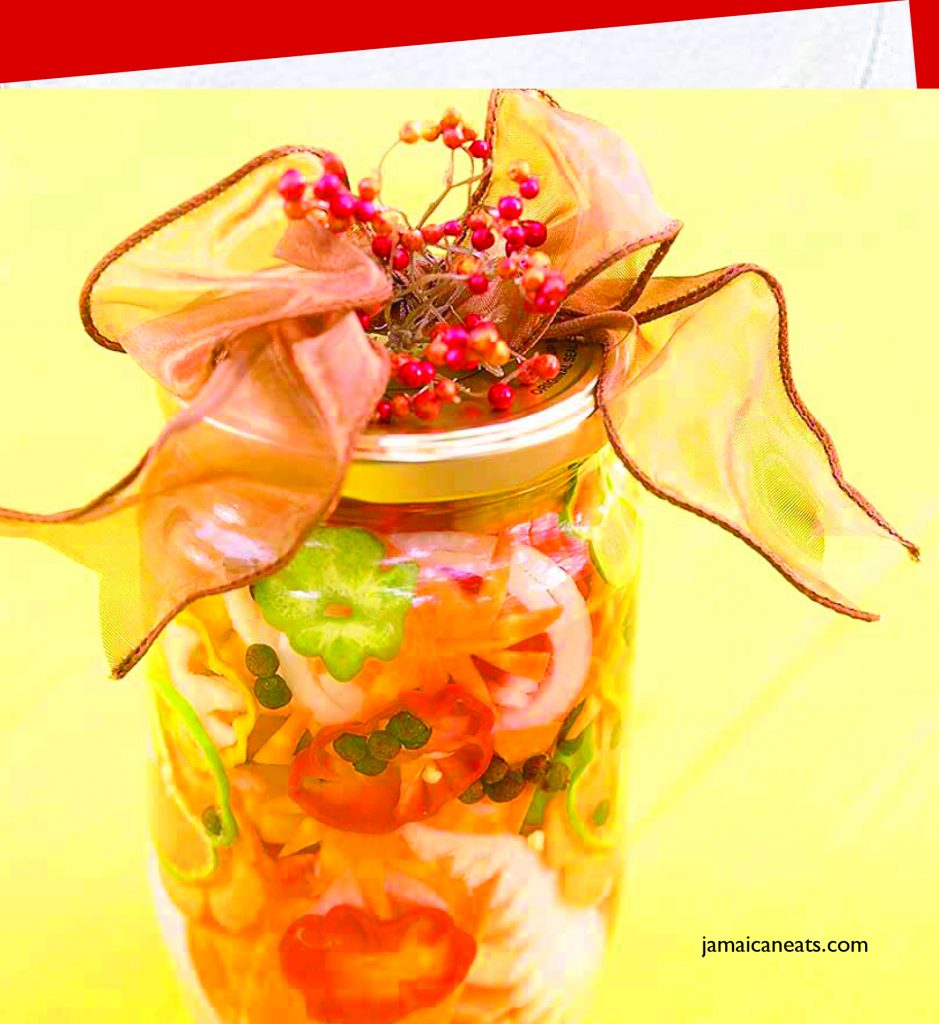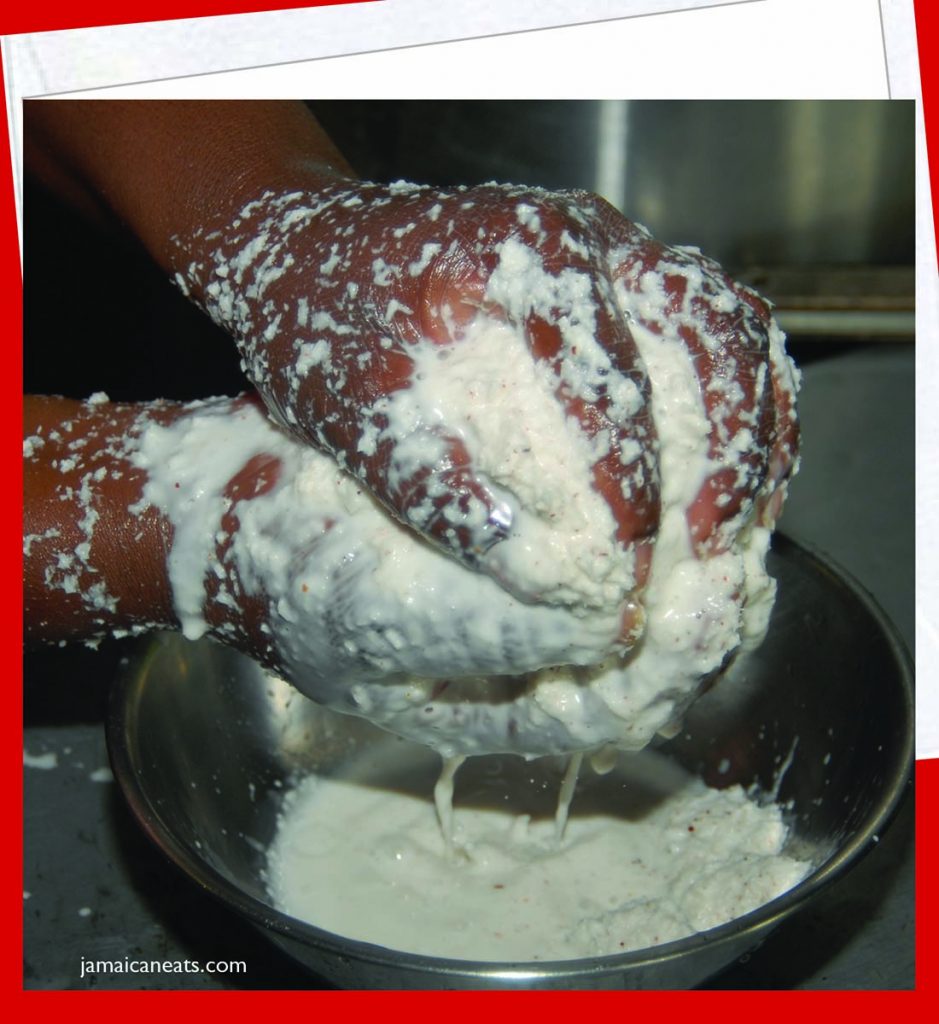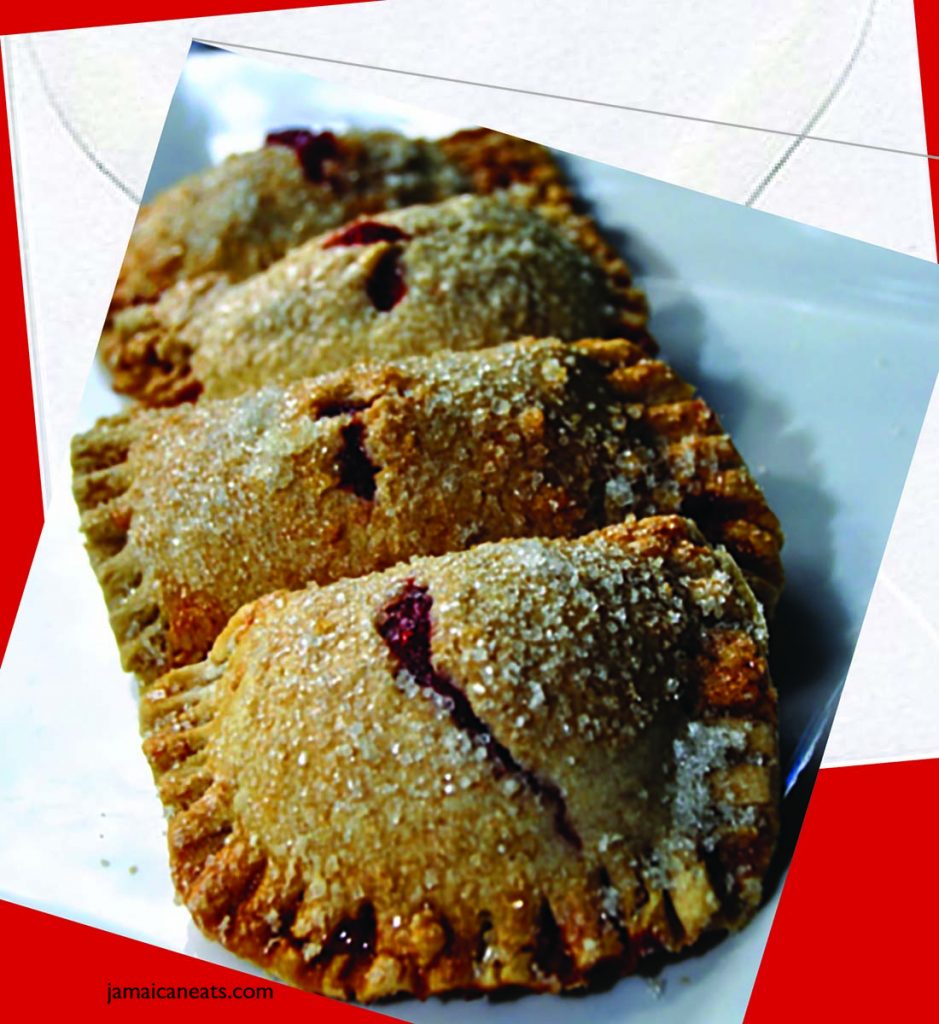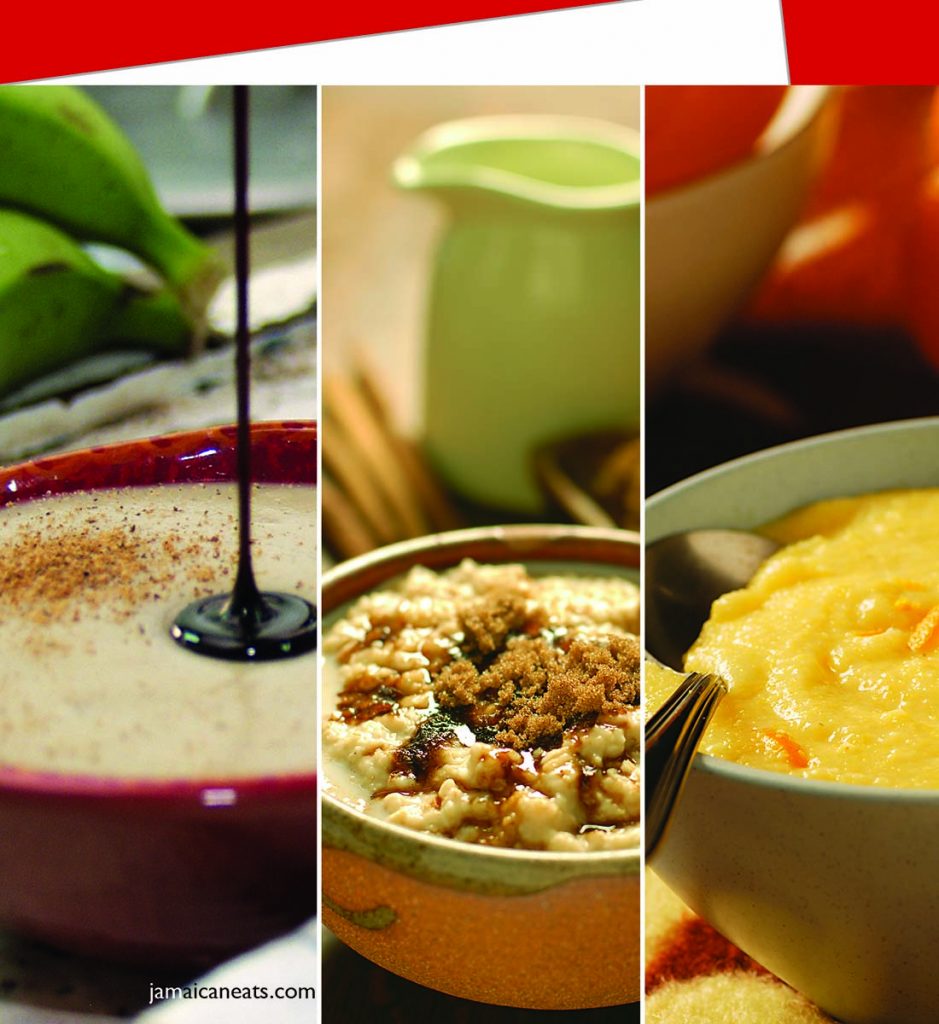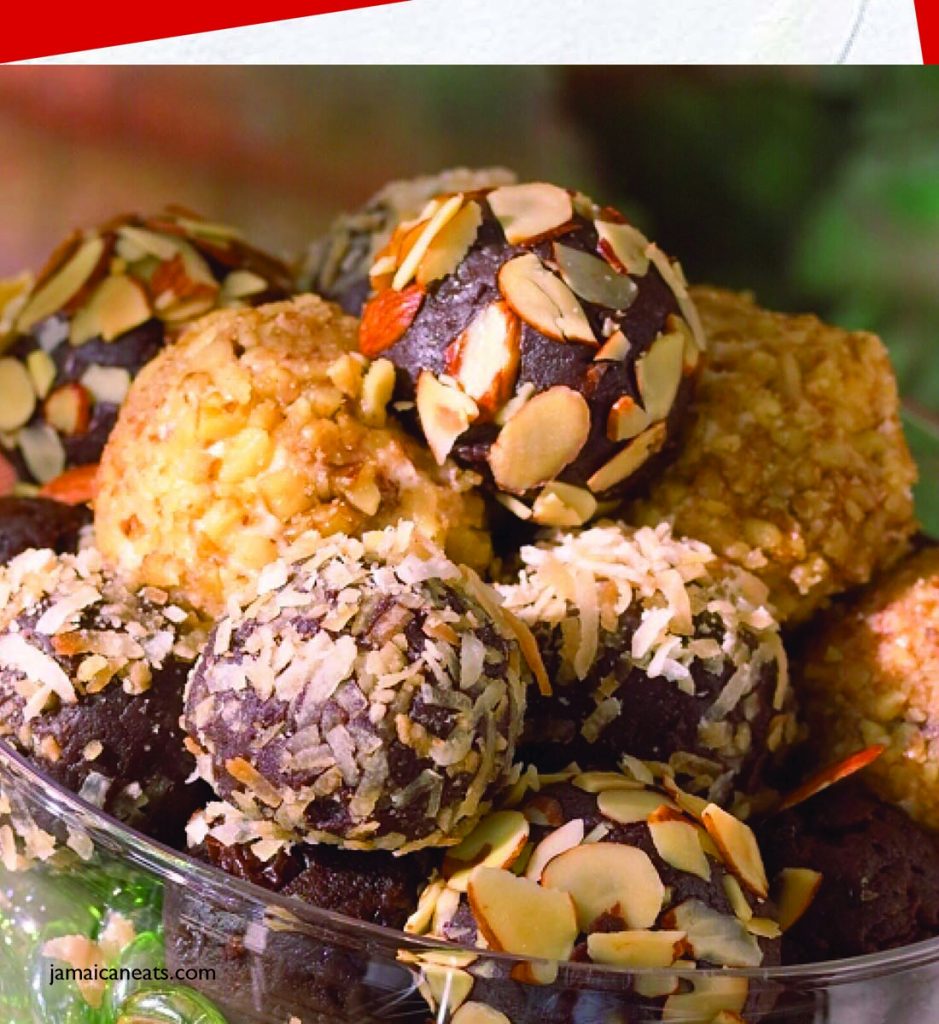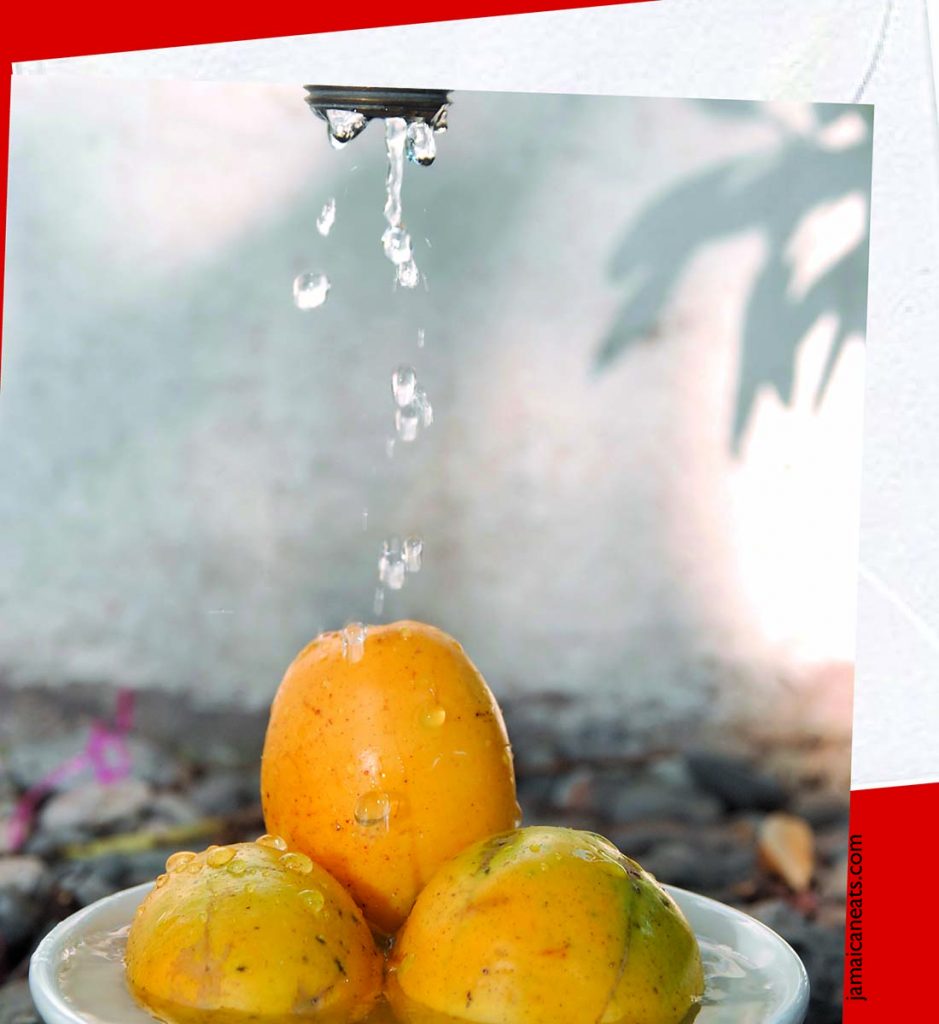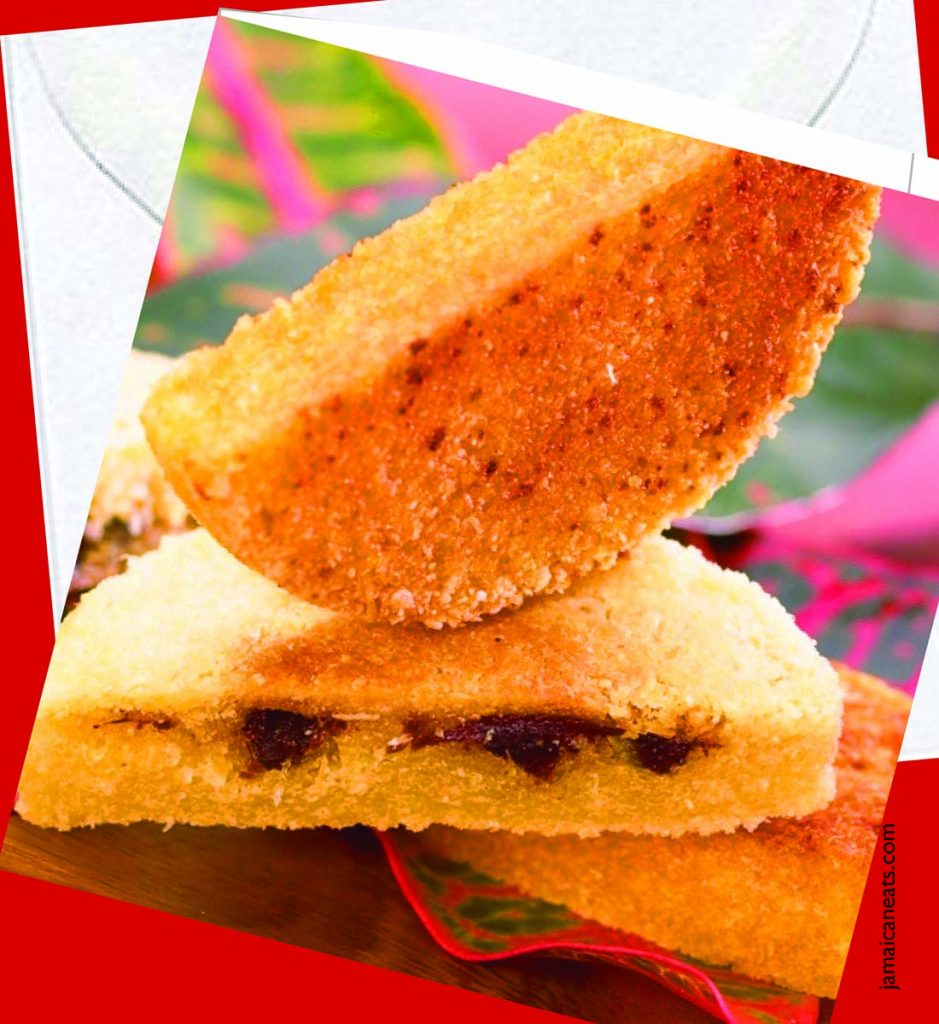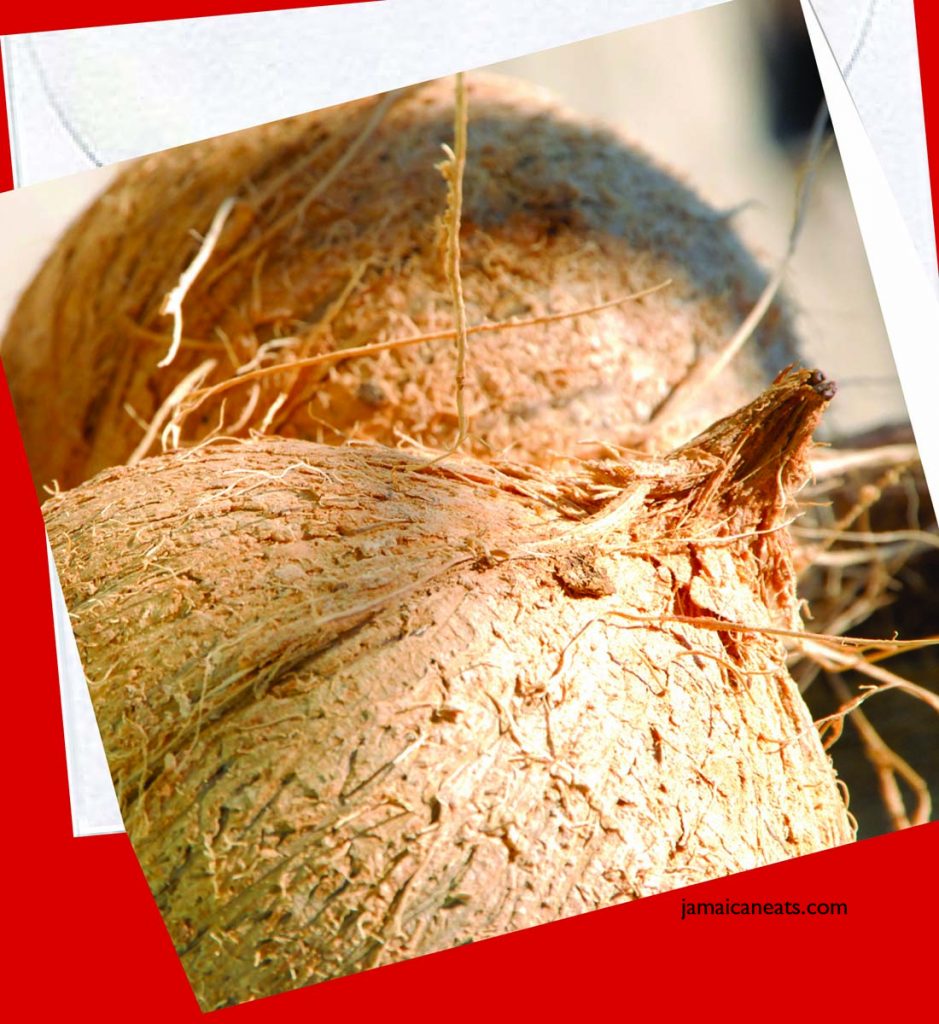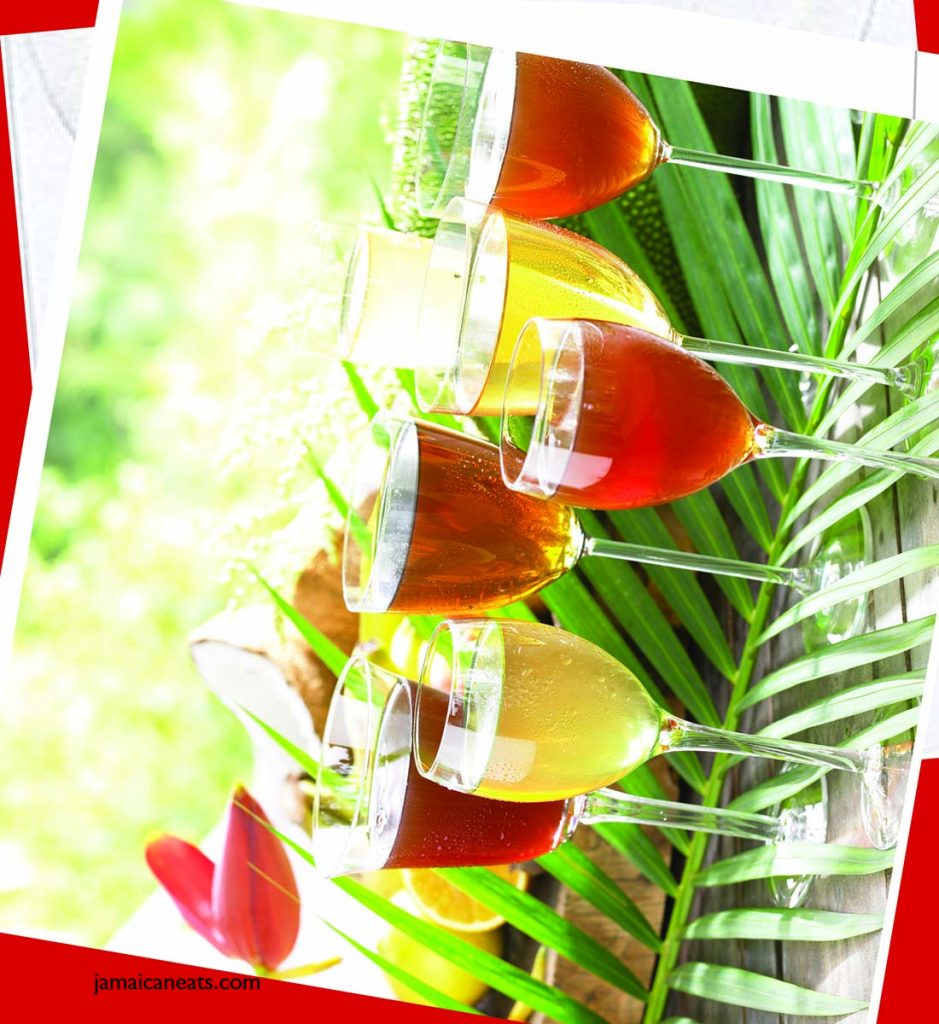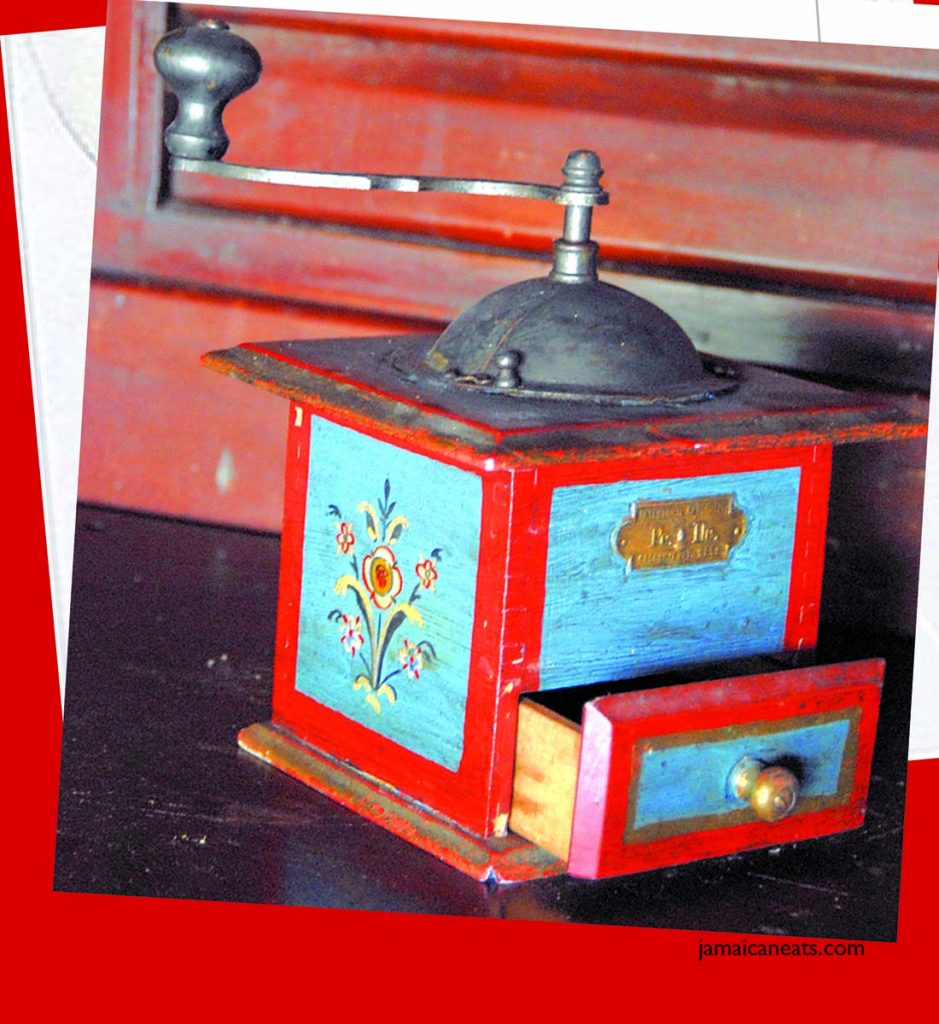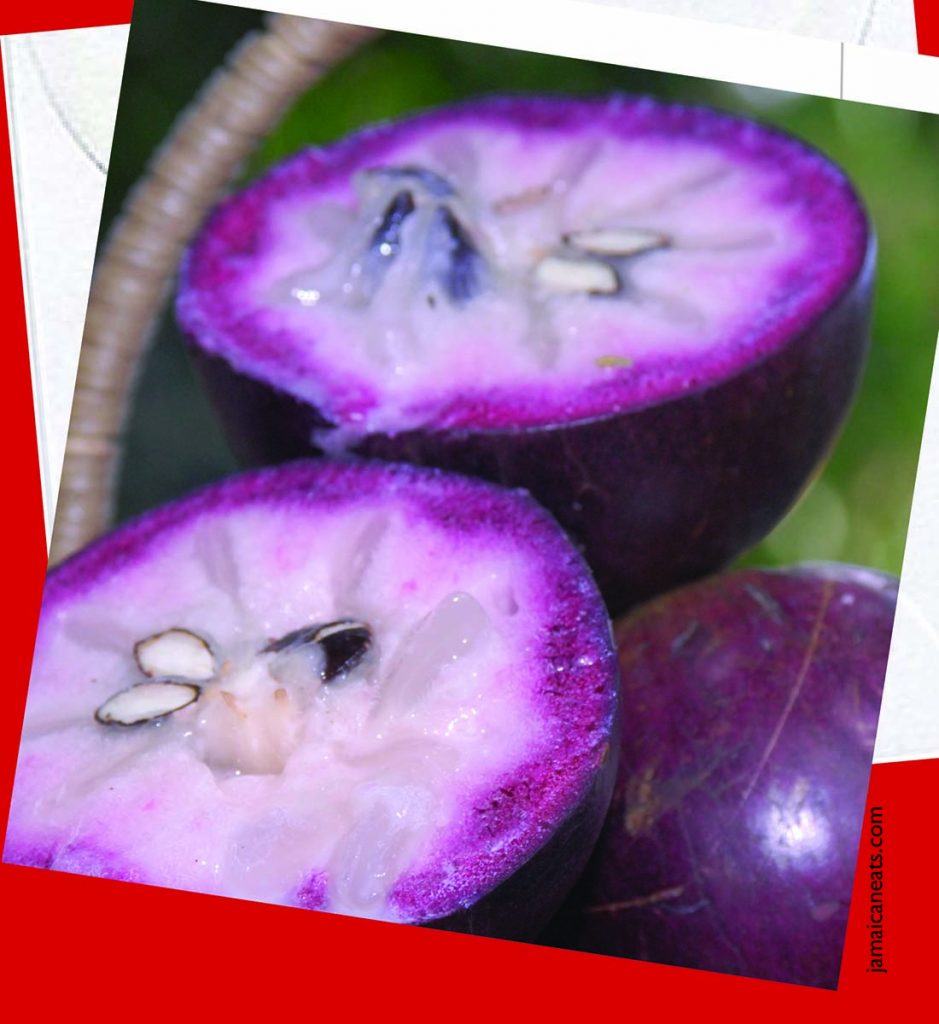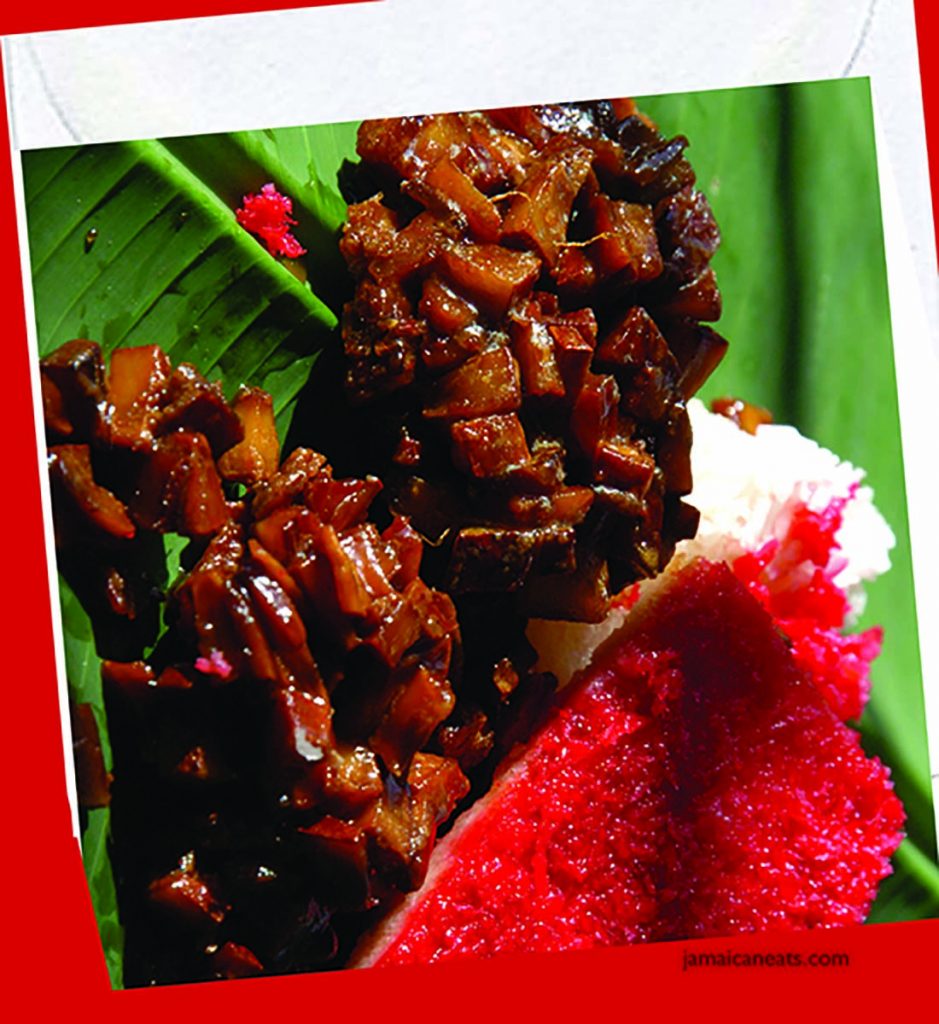 CARD IMAGES:
Escoveith Pickle Sauce; Squeezing Coconut Milk; Plantain Tarts; Porridges;
Rum Ball; June Plum; Stuffed Bammy; Coconuts; Jamaican Wines;
Old-time Coffee Grinder; Star Apples; Cut Coconut Cake and Grater(ed) Coconut
Cards are 5 1/2 inches x 5 1/2 inches
GET YOUR CARDS HERE:  (Minimum Purchase of 6)
NOTE: Shipping starts mid-November

---
ISSUE 2, 2017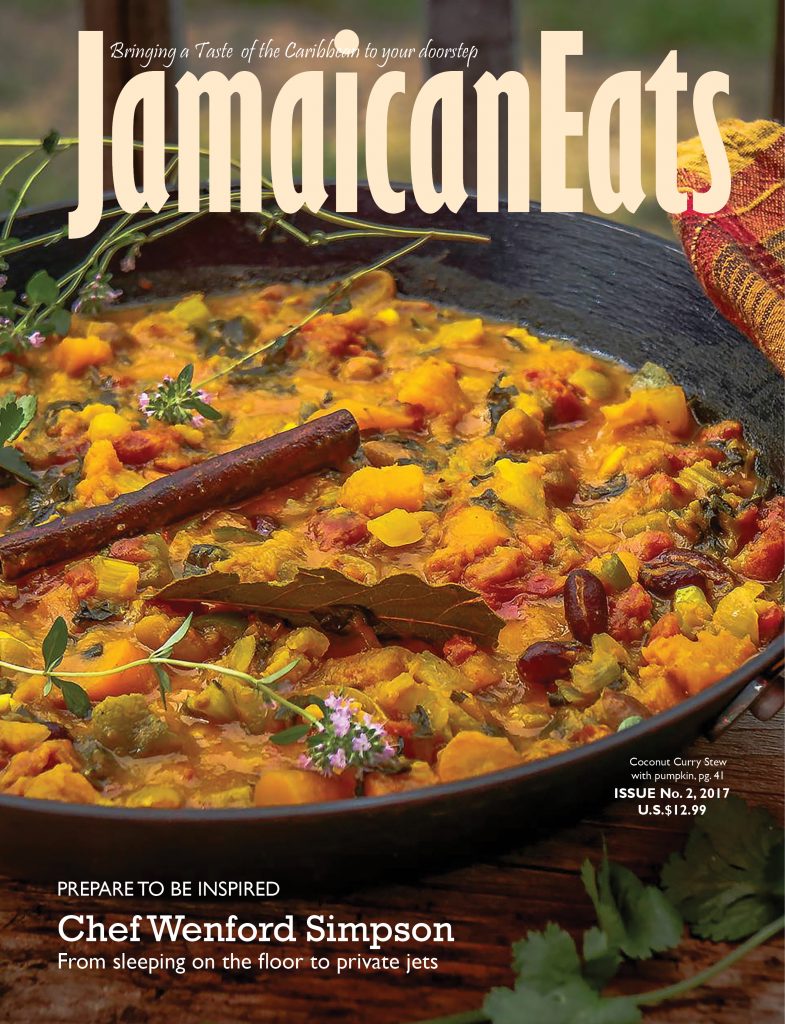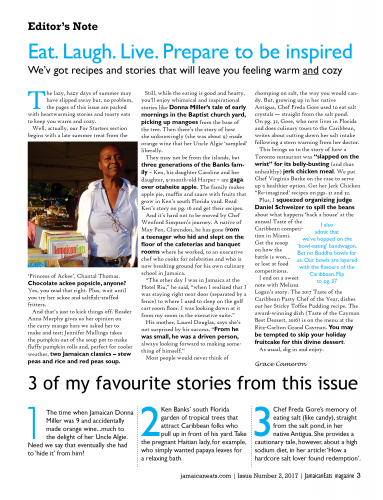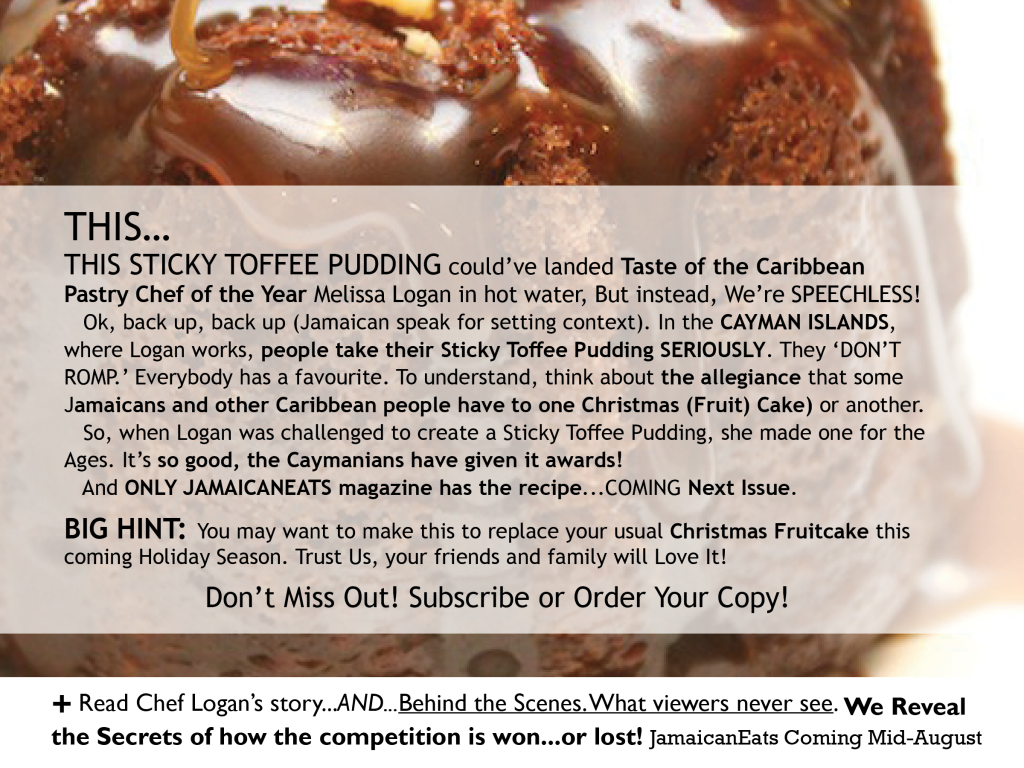 CLICK HERE TO GET YOUR COPY Issue 2, 2017
——————————————————————————————–
JamaicanEats magazine issue #1, 2017
CLICK HERE TO SUBSCRIBE or ORDER A SINGLE COPY

Guess Who's Coming to Dinner?
More than JERK CHICKEN.
* The woman who is changing the size and texture of jackfruit.
*Fascinating Chinese-Jamaican tale of Roadside Pan Chicken
AND, a Jamaican chef spills the bean on the 'fishy delicacy' his
Chinese father. CLICK HERE to Get your copy or Subscribe.
————————-
PLUS
———-
Then, Would You Believe...
Saltfish 'bruk Up' With Ackee — Say What?
+ The UNTOLD Story of 2 Chinese-Jamaican Kids & Pan Chicken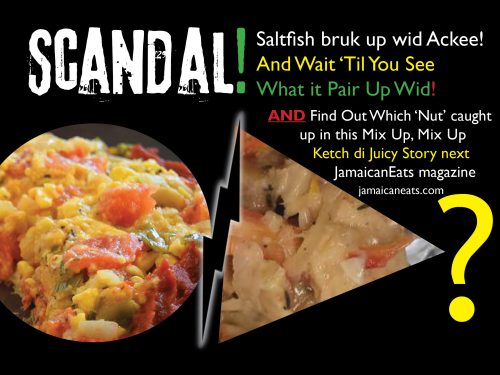 Secret bus' (in the open)!
Get the scoop in issue #1, 2017 JamaicanEats magazine.
CLICK HERE to get your copy and all di 'gossip'.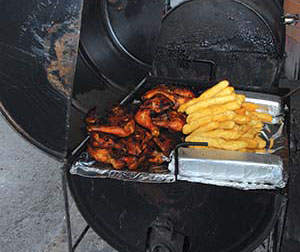 THE UNTOLD STORY
of how 2 Jamaican Chinese Kids Started Roadside Pan Chicken Business!
Next JamaicanEats. Get the story. Subscribe/Order your magazine
Get a FREE grocery tote bag when subscribe by March 31.
NOTE: Distribution for 2017: Issue #1, 2017 – mid-spring;
Issue #2, 2017 – mid-summer; Issue #3, 2017 – fall/winter.
---
Also, stay in touch by signing up for our newsletter Or join the
JamaicanEats magazine Facebook Group, like our Page; follow us
on Twitter @jamaicaneats or Instagram  @jamaicaneatsmagazine.
—————————————————————————————————————————–

Good Food. Good Vibes. You know you want it.