Special Thank You Postcards in Jamaican lingo
(Say Thank You Jamaican style)
A Stylish JamaicanEats Grocery Tote Bag
+ A Snazzy 2-Coloured JamaicanEats Tote Bag  SOLD OUT!
for meetings, school, shopping, or…
WIN them or BUY them…Find Out How…
Subscribe or Renew for a Free Grocery Tote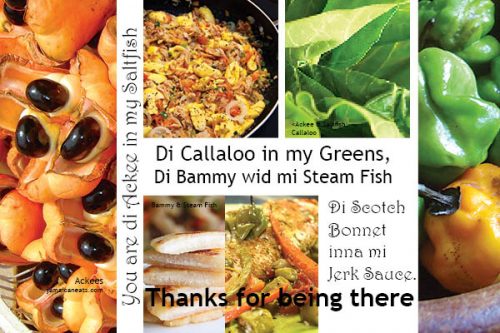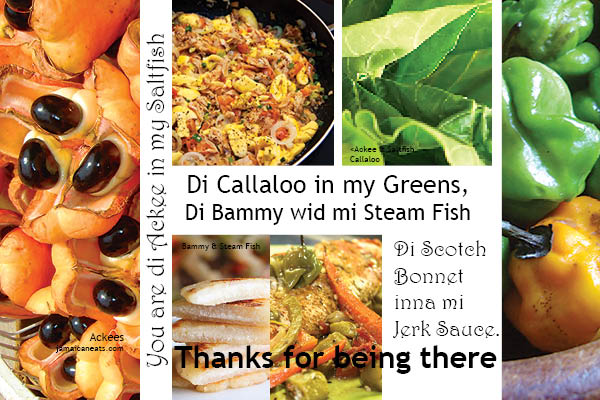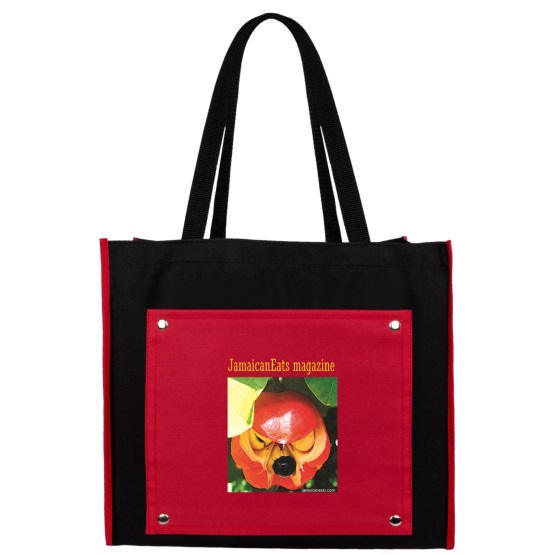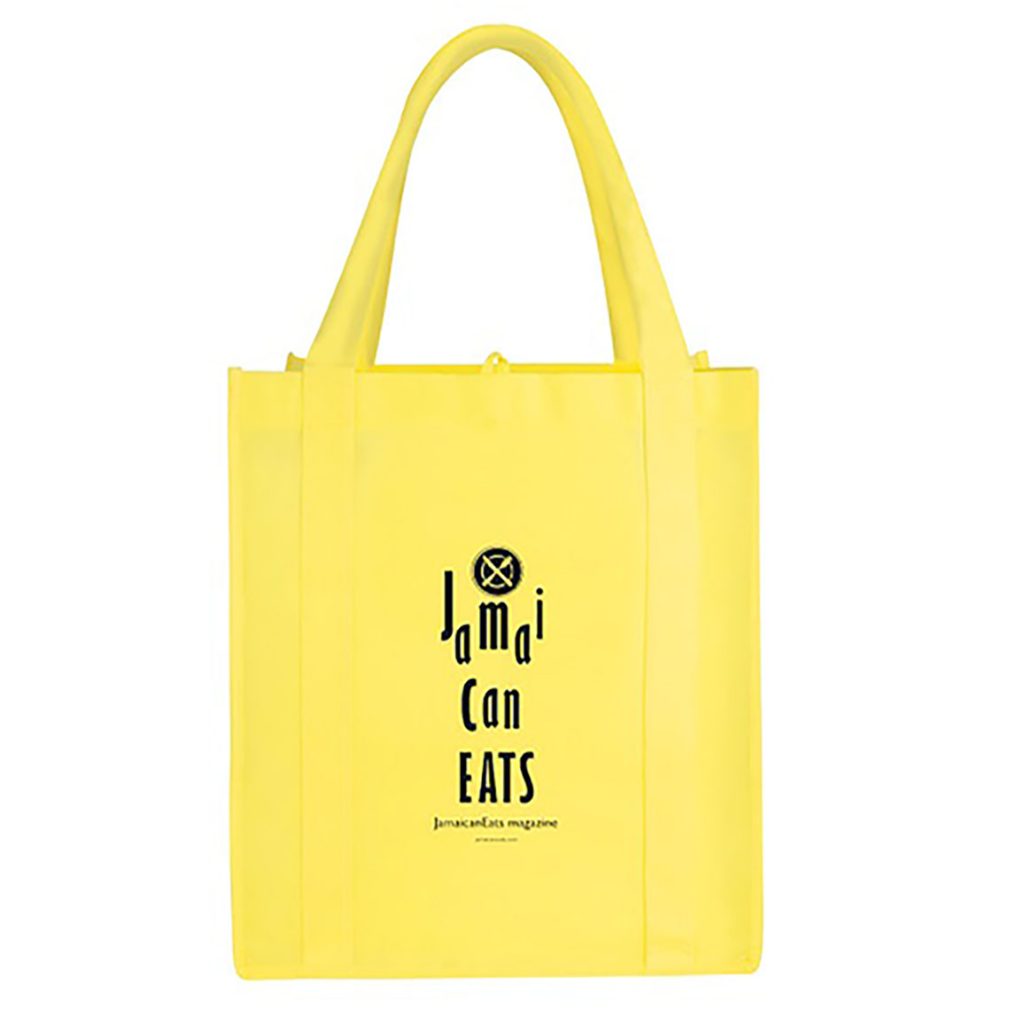 1: Subscribe/renew your Subscription between now &March 31, 2017,
and receive a FREE JamaicanEats Grocery (yellow) Tote Bag.
Sign up by the end of March and the Stylish Grocery Tote Bag is Yours. 
2: Showing Some Love to Readers who stuck with us over the years…
We have Giveaways for long time subscribers ('cause you're special)
– you first subscribed in 2012 or earlier – who have a current subscription
(not expired). WIN 1 of 3 Sets (of 10) Thank You Postcards
OR 1 of 2 Snazzy Double-Coloured (red/black) JamaicanEats
Tote Bag. Names randomly drawn & winners announced March 10.
3: Cook Together Challenge 2017:
Post your pictures to the JamaicanEats magazine Facebook Group
or Facebook Page by March 10, 2017 and you could
WIN 1 of 3 sets of JamaicanEats Thank You Postcards.
PLUS, the FIRST 2 people to post will each
WIN a JamaicanEats Grocery Tote Bag A
ND a set of (10) JamaicanEats Thank You Postcards.
But make sure you get your Jamaican-Style Thank You Postcards;
Grocery Tote Bag; & Snazzy Meeting Tote(SOLD OUT) No Matter What.
Order before they're gone. SUPPLIES ARE LIMITED.
CLICK HERE TO BUY YOURS
NOTE: Shipping starts mid-March
---
Also, stay in touch by signing up for our newsletter Or join the
JamaicanEats magazine Facebook Group, like our Page; follow us
on Twitter @jamaicaneats or Instagram  @jamaicaneatsmagazine.
—————————————————————————————————————————–

Good Food. Good Vibes. You know you want it.