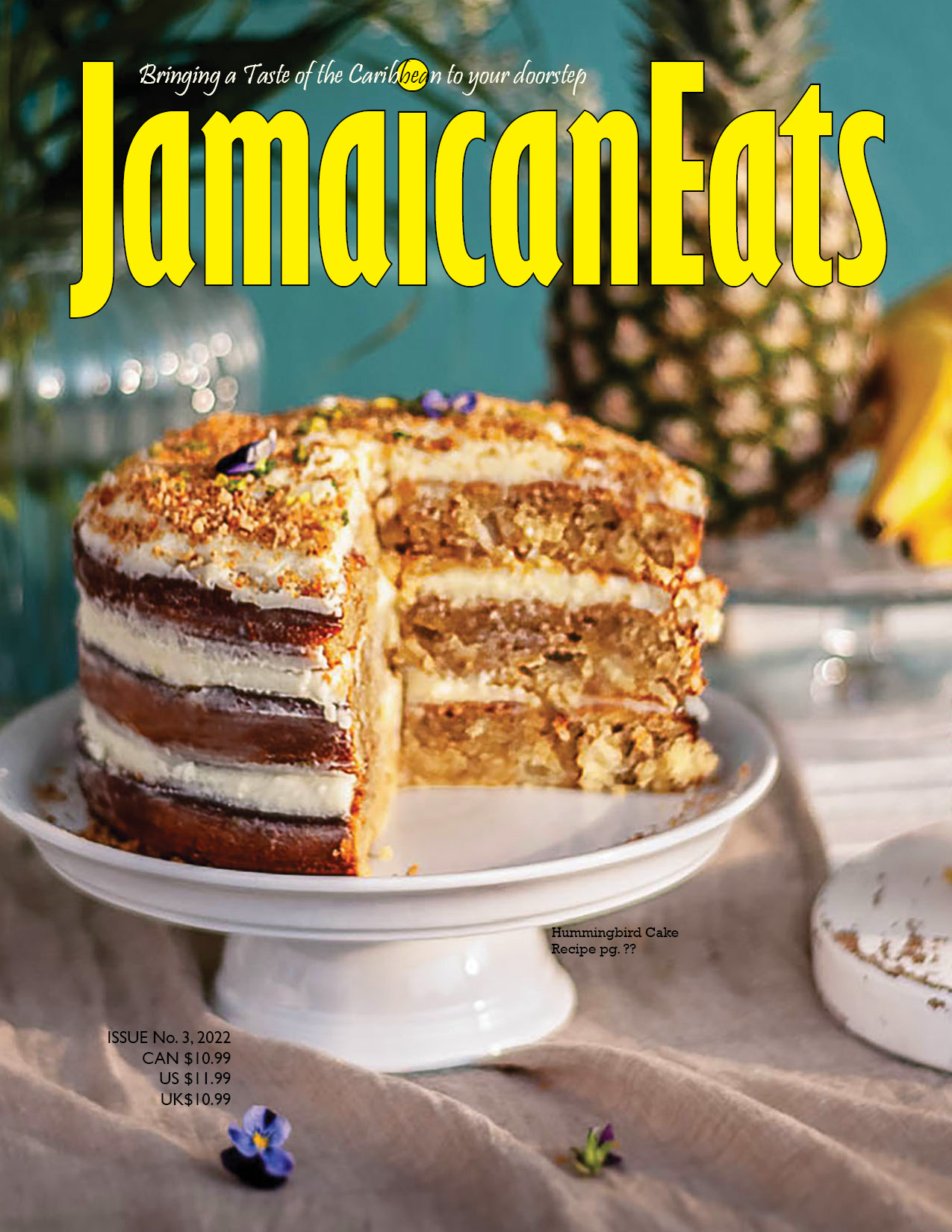 Issue #3, 2022
US $13.99/Can. & Carib. $12.99 / UK $12.99
Good Food. Good Vibes.
As usual we have nuff stories to tell…
PLUS recipes…lots of sweet and savory recipes. From Jamaican patty to tin mackerel stew peas; a yummy Hummingbird Cake and Sweet Potato Donut.


Canadian (only) subscribers, can also pay in CAD$ via interac money transfer…CAD$39.99 for a subscription or CAD$14 for a single copy to email caribbeanfoodguide@gmail.com. AND remember to send your mailing address to caribbeanfoodguide@gmail.com. 
U S

$

13.99

Canada Caribe

$

12.99

U K And Other Countries

$

12.99
Additional Information
| | |
| --- | --- |
| Current Year | Canada & Caribe, U.K. and other countries, U.S., U.S./Canada/Caribbean |